M and A
US, European Wealth Management Groups Merge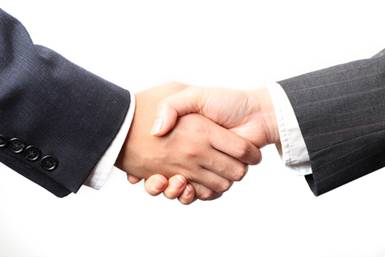 The US partner in the deal owns Forbes Family Trust and groups such as LGL Partners and Optima Fund Management. The transaction is an example of the kind of M&A activity happening around the world in a sector looking for more scale.
FWM Holdings, the owners of Forbes Family Trust and other US investment groups, has merged with European investment house and merchant banking group Stanhope Capital. The merger builds a group overseeing $24.2 billion, operating from six offices worldwide.
The merger is subject to customary closing conditions and is expected to close in the first quarter of 2021. The management of FWM will receive Stanhope Capital shares as part of the consideration. Other financial terms weren't disclosed.
Besides Forbes Family Trust, FWM Holdings owns LGL Partners and Optima Fund Management.
The combined company will have an expanded geographic footprint across the US and Europe, adding to investment capabilities across areas including listed equities and alternatives (private equity, real estate and hedge funds).
When the transaction is closed, Stanhope Capital and FWM will operate as a single company but will retain their names under the Stanhope Capital Group umbrella.
Founded in 2009 by Keith Bloomfield, FWM oversees $11.2 billion for ultra-high net worth family offices and individuals, foundations and endowments located primarily in the US from offices in New York City, Philadelphia and Palm Beach. In addition to its wealth management activities, FWM employs 50 people. It acquired New York-based hedge fund specialist Optima Fund Management in 2019.
Stanhope is the larger of the two entities in AuM terms - $13 billion – and was founded in 2004 by Daniel Pinto. It serves private clients, endowments and charities and employs 85 people, with offices in London, Geneva and Paris.
The deal is an example of M&A activity affecting multi-family offices and similar structures. In September UK-listed Schroders acquired Sandaire, the London-based multi-family office. In 2018, Caledonia Investments, owned by the UK's Cayzer family, bought a significant minority stake in Stonehage Fleming, another MFO.
Roles
Pinto will be the chairman and CEO of the combined group; Bloomfield will remain CEO of FWM and be responsible for its US businesses.
Bloomfield will join Stanhope Capital's board of directors as vice chairman as well as the group's executive committee. He will be joined on the board by Thomas H Lee, the private equity pioneer. Jonathan Bell, Stanhope's chief investment officer and a member of the board, will also become a vice chairman.