People Moves
Who's Moving Where In Wealth Management?- Dynasty, Envestnet, Others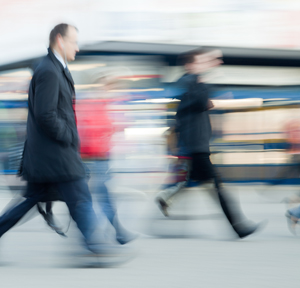 The latest senior moves in North American wealth management.
Envestnet | Yodlee, the US-based data aggregation and data analytics platform, has appointed Jason O'Shaughnessy as the head of international sales. O'Shaughnessy will be responsible for driving revenue growth in all international markets for the firm in Europe, Asia-Pacific and Australia/New Zealand.
O'Shaughnessy will also continue to widen the firm's open banking coverage across Europe and other markets.
The appointment means a return to the business for O'Shaughnessy, who worked at Envestnet | Yodlee from 2003 to 2017, as senior vice president for Europe, the Middle East and Africa, and Australia.
O'Shaughnessy rejoins the firm after working in a start-up capacity where he helped a number of fintechs with their go-to-market and open banking strategies across aggregation, personal financial management and lending.
Dynasty Financial Partners
Dynasty Financial Partners named John Sullivan as head of network development. Sullivan joined Dynasty eight years ago as senior vice president, registered investment advisor and transition services.
Sullivan reports to Dynasty Financial Partners' president and chief executive CEO Shirl Penney.
Before joining Dynasty in 2012, Sullivan spent more than 20 years at Morgan Stanley Smith Barney/Citigroup, serving in high net worth wealth management roles.
Raymond James
Raymond James has welcomed financial advisors Brian Derrick and Lori Derrick to Raymond James Financial Services, its independent advisor channel. The advisors are based in Glendale, Arizona.
Brian and Lori Derrick join Raymond James and RJFS-affiliated practice Mainspring Wealth Advisors from Edward Jones, where they previously managed approximately $120 million in client assets. Together, they operate as Derrick Family Financial.
Brian Derrick has been in the financial services industry for over 15 years, spending that time at Edward Jones. He is a graduate of Brigham Young University with a degree in statistics.
Lori Derrick began her career in the financial services industry in 2007 as a branch office administrator at Edward Jones. She became a financial advisor in 2013.
Advisor360°
Advisor360°, a US-based provider of an integrated software suite for advisors, clients, broker-dealers and rollup-RIAs, has appointed Cassie Warrington to join the firm's newly-created business development team.
Her appointment comes after the business named Richard Napolitano as its chief executive earlier this year.
Prior to this role, Warrington spent 17 years at Fidelity Investments, working her way up from a client management role to VP of Fidelity Stock Plan Services, where she led a worldwide sales and product support team. Earlier in her career, Warrington worked in client relationship management at UBS Financial Services. She holds a bachelor's degree from The University of North Carolina at Chapel Hill.
In addition to Napolitano's appointment, former Accenture chairman and CEO William D Green joined the company's board of directors in September 2020.
The firm is based in Weston, Massachusetts.