Summary Of North America Moves In Wealth Management - August 2020
Editorial Staff, October 19, 2020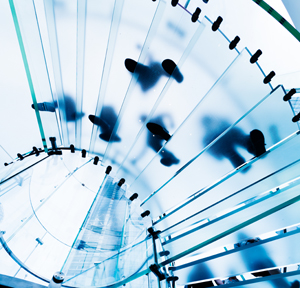 A round-up of executive moves in the North American wealth management market during August.
North American moves
PIMCO appointed Gregory Hall, managing director and head of private strategies, as its new head of US Global Wealth Management. Hall is based in PIMCO's New York office and reports to Emmanuel Roman, PIMCO's chief executive. Hall replaced Eric Mogelof who is leaving after 17 years with the firm. Joining PIMCO in 2017, Hall was previously a senior managing director at the Blackstone Group, where he led the development of several alternative investment businesses. At PIMCO, Hall has led the build out of the firm's alternative credit and private strategies platform.

Silicon Valley Bank, the California-based firm, appointed Sunita Patel as head of business development for its technology and healthcare practice. Patel succeeded Jennifer Friel Goldstein, who joined SVB's venture capital arm, SVB Capital, as managing partner to lead the firm's new life science and healthcare investment team. She reports to Dave Sabow, head of technology and healthcare banking, North America and will be based in Palo Alto, California.

People's United Advisors, the registered investment advisor of Nasdaq-listed People's United Bank, appointed two senior executives: Anne Donahue, senior vice president, New York regional wealth leader, and David Murphy, SVP, Massachusetts regional wealth leader. They have more than 30 years' experience.

Murphy previously served as executive managing director, head of wealth advisory, for Boston Private Wealth. Prior to that, he spent 17 years at TD Bank Wealth as SVP, New England & Metro New York regional manager. A former military officer, Murphy served in Afghanistan from 2009 to 2010, and at US Special Operations Command in 2011 leading the Counter Threat Finance effort. He retired as a Colonel in 2012.

Donahue previously served as SVP, market leader, private wealth management at US Bank. During her decade of tenure, she launched the PW office in New York City. Before that, she was a managing director at The Bank of New York Mellon Corporation. She also held senior positions at Citibank and JP Morgan.

Raymond James brought over advisors Michael Brown, Tammy Brown, and Adam Brown, in Clayton, Missouri, to Raymond James Financial Services. The advisors came from UBS, where they previously managed about $300 million in client assets. They are joined by director of communications Victoria Viefhaus and RJFS director of client services Suzanne Markus. The team operates as Mike Brown Financial Group of Raymond James.

Raymond James welcomed financial advisor Kimberly Evans to its independent advisor channel in Atlanta, Georgia. Evans joined from Wells Fargo Advisors, where she previously managed more than $190 million in client assets, and is joined by relationship manager Anne Serianni. Evans and Serianni operate as Align Wealth Advisors located in Atlanta, Georgia.
Raymond James brought over advisor Steve Gross to its independent advisor channel in Briarcliff Manor, New York. Prior to this, Gross worked at Ameriprise, where he managed more than $165 million in client assets. He is joined by senior client service associate Luigi Muccitelli and registered client associate Rebecca Denham.
Argent Financial Group appointed J Aaron Jack as executive officer of Argent's Oklahoma City-based subsidiary, Heritage Trust Company. Jack succeeded Heritage Trust co-founder S Bond Payne Jr, who accepted the position of chief of staff to Governor Kevin Stitt. A native Oklahoman, Jack returned to the state in 2013 to join Heritage. He spent five years as vice president, director of development and marketing, before being named chief development officer in 2018 and assuming responsibility for marketing, sales and business development for Argent Financial Group's entire 12-state footprint.
Bain & Company, the investment group, announced a number of appointments to promote social and racial equity.

Maria Gordian, MD, a partner in Bain's New York office, heads the firm's new Global Diversity, Equity & Inclusion Council. Dr Gordian, a 10-year veteran at Bain, spent two decades advising healthcare leaders on their biggest challenges. She has extensive experience of creating growth strategies and identifying operational improvements, and she is a member of Bain's Healthcare Private Equity practice. Dr Gordian has led two affinity groups for Bain employees, Blacks at Bain (BABs) and Latinos at Bain (LATBA). She will continue to lead BABs and hand over the reins for LATBA to Saber Sherrard, a partner from the Dallas office.

The firm named Julie Coffman, a partner in Bain's Chicago office, as the founding leader of the firm's new DEI practice. Coffman leads the firm's newly formed Transformation Office, along with Darren Jackson, a partner in Los Angeles, and Emily Frasier, an associate partner in Atlanta.

Jon Barfield heads Bain's Racial Equity & Social Justice pillar within the Social Impact practice. Barfield is a partner in Bain's New York office. Barfield, who joined the firm nearly a decade ago, is a leader in Bain's Healthcare and Private Equity practices. He is also a leader within the BABs affinity group.

Pathstone, the family office, appointed prominent industry figure Mark Tibergien as a board member. Tibergien recently served as chief executive of Pershing Advisor Solutions, an affiliate of Pershing and a division of BNY Mellon. Having started his career as a journalist, he eventually shifted into senior executive roles with a variety of firms.

Kohlberg Kravis Roberts, the investment group, promoted Suzanne Donohoe to a new role as its first global head of strategic growth. Eric Mogelof succeeded Donohoe and joined KKR as a partner and global head of KKR's client and partner group. Mogelof most recently served as head of PIMCO's US Global Wealth Management business and was a member to PIMCO's executive committee.

BNY Mellon Wealth Management appointed Nakia Maddox-Eubanks as a senior wealth manager, responsible for advising high net worth clients and family offices. Based in Boston, Maddox-Eubanks reports to Dan Gebhart, senior director. Maddox-Eubanks brought more than 20 years of private wealth management experience to this role, most recently as a portfolio strategist with Bainco Investors.

UBS hired a Washington, DC-based team from Goldman Sachs' private wealth management division overseeing $3 billion in client assets. The private wealth advisors are John Hanley, Colin McKay and Michael Francis. The team, which joined the UBS Northeast Private Wealth market, managed by Julie Fox, located in the Washington, DC PWM office, reports to branch manager Brendan Graham. Other joiners are Karlyn Wright, a trusts and estates specialist, Louis McCabe, a senior wealth strategy associate, and Katherine Andes, a team administrator, also joined the team at UBS Private Wealth Management.

Argent Financial Group promoted two of its figures in the mineral management division. Megan Bowers, who is in the Fort Worth, Texas, office, was promoted to audit manager, and Grant Nelson, who is in Ruston, was promoted to audit associate. Both report to David Luke, president of Argent Mineral Management. Bowers, who has been with Louisiana-based Argent for six years, and leads the audit team. She is responsible for setting up client assets and researching title documents to verify mineral ownership across the 12 states in which Argent operates.

Sanctuary Wealth added its first Louisiana team, the Longo Group, to its network. The team is led by Ted Longo, who has more than 30 years at Merrill Lynch where he was managing director, senior resident director and wealth management advisor. The firm has eight members.

Hylant, the insurance brokerage, expanded its family office practice by hiring industry veteran Paul Tanner. Tanner, a Certified Advisor of Personal Insurance (CAPI) and Wharton School of Business graduate, leads the practice based in Beverly Hills, California.

tru Independence, a platform for financial advisors, appointed Gary Bonner as chief operating officer. Bonner has more than 20 years of experience in the financial services industry. Previously, he served as the COO of Avalon Advisors, an RIA based in Texas.

Berdon LLP Accountants and Advisors admitted Amy Joyce, CPA, JD and Ada Clapp, JD, to the partnership. Joyce, who has more than 25 years of professional experience, joined as a partner and specializes in advising high net worth individuals with tax mitigation and wealth preservation strategies. Clapp joined as a senior principal and is an attorney with more than 25 years of experience counselling ultra-high net worth individuals, fiduciaries, and family offices on a wide variety of matters.

Skience, a financial services solutions and consulting provider that works with RIAs, named Marc Butler as president and chief operating officer. A 25-year wealth management and financial technology veteran, Butler had leadership roles at BNY Mellon/Pershing, most recently as COO and managing director of BNY Mellon/Albridge.

The Securities and Exchange Commission appointed Marc P Berger as deputy director of its enforcement division. He was director of the New York regional office. A former federal prosecutor, Berger became an Assistant US Attorney in the Southern District of New York (SDNY) in 2002.

Aegon Asset Management named Stephen Dougherty as global head of product, based in Chicago, where he manages a global team of 11 and reports to group head Chris Thompson. Prior to that, Dougherty was vice president of fixed income, currency and commodities at JP Morgan. He has also held senior posts at OnExchange, Societe Generale, Citibank and Bank of America.

Good Life Companies, the RIA, appointed two independent financial advisor businesses to its platform with approximately $150 million in total client assets. Former bank channel financial advisor Paul Castro launched Pathway Wealth Management, an independent practice affiliated with Good Life Companies. At the same time, Erik Steudle, also a former bank channel advisor, joined Good Life of NOVA (Northern Virginia), an independent team affiliated with Good Life Companies, as a senior partner.