Compliance
Compliance Corner: SEC, Broker-Dealer Exemption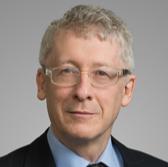 The article examines the US regulator's proposal to carve out an exemption for broker registration obligations for certain types of people raising money from what are deemed accredited investors. 
The following article comes from Steven Lofchie, partner at Cadwalader Wickersham & Taft, in New York. The article originally appeared on Compliance Matters, a sister news service to this one.
The editors of this news service are pleased to use these comments and invites responses. The usual disclaimers apply. Email tom.burroughes@wealthbriefing.com and chris.hamblin@clearviewpublishing.com
The US Securities and Exchange Commission is proposing to establish a new limited and conditional exemption from the broker registration requirements in SEA Section 15(a) for natural persons engaging in certain limited capital-raising activities on behalf of issuers seeking to raise funds from accredited investors.
The proposal generally establishes two classes of "finders" (i.e., persons who identify, and sometimes solicit, potential investors for the purposes of raising capital to support issuing companies) - Tier I finders and Tier II finders - that would be exempt from the SEC's broker registration requirements, subject to certain qualifications "tailored to the scope of [such finders'] respective activities." The proposed exemption would allow such finders to accept transaction-based compensation for their capital-raising activities.
The transmission of information
In the proposed safe harbor, a Tier I finder would be limited to transmitting to a single issuer the contact information of potential investors regarding only one capital-raising transaction over a 12-month period. A Tier I finder is not to have any contact with the potential investors with respect to the issuer.
A Tier II finder would also be permitted to solicit investors on an issuer's behalf. However, the SEC wants to confine this to:
"identifying, screening, and contacting" potential investors;
distributing offering materials to, and discussing information about the issuer with, investors; and
arranging meetings with issuers and investors, and participating in such meetings. Moreover, in engaging in solicitation-related activities, a Tier II finder would not be able to provide advice regarding the valuation of the investment, or such an investment's advisability.
If the proposal is passed, a finder also could not handle customers' funds or securities or bind the issuer or investor, participate in the preparation of any sales materials, perform any independent analysis of the sale, engage in any "due diligence" activities, assist or provide financing for such purchases, or provide advice as to the valuation or financial advisability of the investment. (The proposal notes that a finder could be subject to registration as an investment advisor.)