M and A
Deals Of The Day: The Latest In Wealth Management M&A - Integrated Partners, Thrivent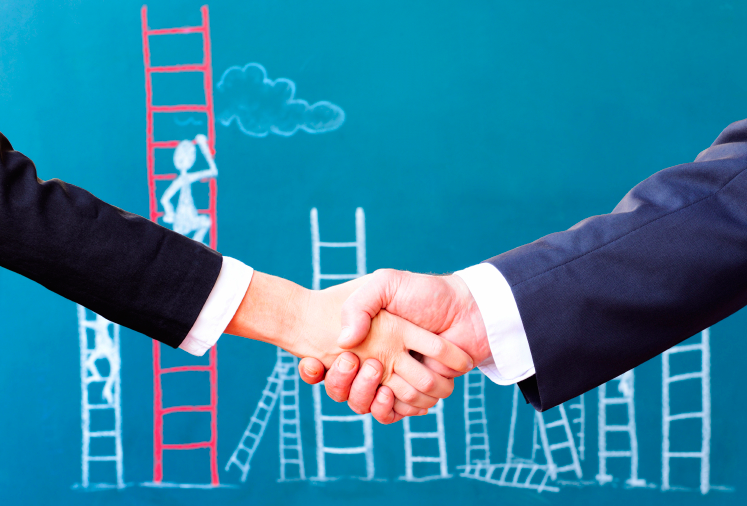 The latest M&A deals in wealth management.
Integrated
Integrated Partners, the US financial planning and registered investment advisory firm, has partnered with southern California accountancy firm Duffy Kruspodin.
The combination of the firms is another example of such unions under the Integrated CPA Alliance, a program that has aligned CPAs and financial advisors together since 1996 in service to high net worth and business owner clients.
The newly formed partnership is led by Josh Bodenstadt, CPA for DK, and Kris Lindley, CFP, for Integrated and will operate as DK Wealth Management. DK is 30 years old; it has offices in Woodland Hills, Beverly Hills and the San Diego area. Integrated is based in Boston, and has a sub-headquarters in San Diego.
"When financial advisors and CPAs join forces for the benefit of their complex, high net worth and business-owner clients, it's a win-win-win," Paul Saganey, founder and CEO, Integrated, said.
Thrivent
Thrivent Advisor Network, a wealth advisor platform in the US, has bought Louis C Ciliberti & Associates to join its network. The firm oversees more than $200 million in assets.
The business's clientele are primarily business owners and C-suite executives. The 10-person firm is led by founder and namesake Louis C Ciliberti.
Joining the industry in 1986, Louis Ciliberti has more than 34 years' experience as a financial advisor and has earned the Certified Financial Planner®, Chartered Life Underwriter and Chartered Financial Consultant designations. His team also includes George Crowley, with 26 years of experience and Jeffrey Seitz (22 years).
"Although we looked at starting our own RIA, it quickly became apparent that joining the Thrivent Advisor Network offered a much better business model that would allow us to spend more time serving our clients," Ciliberti said.
Thrivent, founded more than 100 years ago, has created the Thrivent Advisor Network; it is a new "hybrid RIA" platform which, it says, gives advisors freedom to own their own firm but also to have access to extra support. As such, the business model is an example of firms providing support services to teams of RIAs, particularly those who have broken out of large firms in recent years to create their own businesses.