Trust Estate
Pandemic Accelerates Wealth, Estate Planning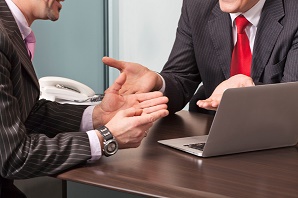 High net worth and ultra-HNW clients in the US have brought forward their wealth, asset transfer and philanthropy plans by many months amid the pandemic, and the volume of advisor/client conversations has risen significantly.
One consistent theme throughout the pandemic and the tumult it has caused has been wealth management clients wanting to accelerate changes to investments, estate plans and transfer arrangements.
COVID-19 has jolted HNW people into action - often prompting them to bring forward plans by several years.
Whether the subject is asset allocation, trust and estate planning, the tale from wealth managers appears to be the same: people want to move faster. Procrastination is out.
"We have been more in contact with clients in recent months than previously. Clients are definitely using this period as an opportunity to look at their plans," Jack Ginter, the new president of Abbot Downing, told Family Wealth Report.
"We are going to look at this time and see it as a catalyst to look in directions that we had not been prepared to do before," Ginter said.
Ginter said he has been pleased with how Abbot Downing's teams have remained connected with one another – and clients – although he said people clearly do miss more traditional social connections.
Frankie Corrado, managing partner, financial life guidance, at Robertson Stephens Wealth Management, a wealth management firm which bulked up earlier this year through its Vine Street acquisition, agreed that there was more urgency for client/advisor conversations.
"People are looking at what is important and not just waiting for retirement," he said. "My clients are more ready, and they're more focused."
And he said that – without talking about the specifics of US presidential politics – clients generally predict that the tax burden will rise, and they will need to plan accordingly. "There is nothing like a global pandemic and a recession to get people to think about what is important," Corrado said.
Bringing it forward
On the philanthropy side, this publication has already noted how HNW donors have brought forward pay-outs and contributions this year because of the pandemic, in some cases doubling the amount of money they give. The run-up to the Christmas holidays is usually a busy time for giving but many donors choose to press the button as soon as the full scale of the pandemic became apparent.
The social distancing measures and lockdowns have forced advisors to harness video and other technologies to bring people together and thrash out matters such as wealth planning. Abbot Downing's Ginter said a "rising generation summit" that it organized over four days proved a success; clients liked the opportunity of getting and staying connected.
It is not easy to generalize, however, whether more urgent conversations translate into a common theme of how people invest money.
At Robertson Stephens, Corrado said that clients, who no longer want to delay taking a sabbatical or achieve a specific goal, have to think harder about assembling funds to pay for time out of work. Those who are viewing investment opportunities and a need for venture capital financing coming out of the pandemic, are more in a "growth mode" and interested in such investments.
Perhaps what has also happened is that COVID-19 reminds people they are mortal, and that life, after all, is for living.