Wealth Strategies
Mid-Year Pandemic Portfolio Review: What Managers Tell Clients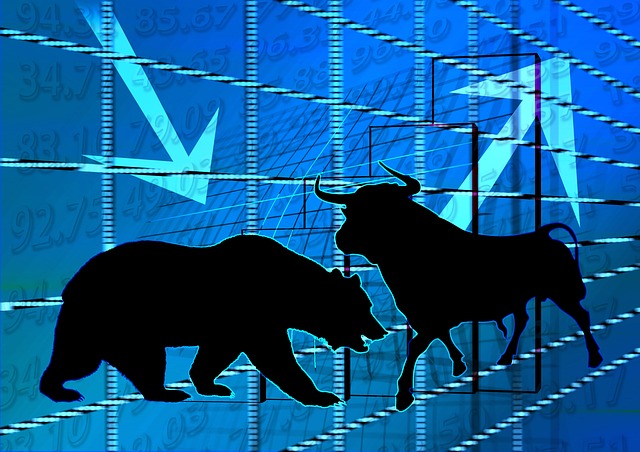 In the middle of a pandemic-induced crisis year unmatched in a century, how are wealth managers reviewing portfolios with clients at mid-year? What do asset allocation and strategies look like?
Macro factors stemming from the global spread of the COVID-19 virus are playing an unprecedented role when it comes to making assessments about where wealthy clients should invest their money, according to chief investment officers and equity strategists surveyed by Family Wealth Report.
Investors "may need to brace for disappointment" as a result of "the lack of guidance" from public companies on the road ahead, said Wilmington Trust CIO Tony Roth. "The economy is changing so quickly that the second quarter [earnings] are arguably irrelevant."
Indeed, weekly unemployment claims rose for the first time since March, the Department of Labor reported last week [July 23], indicating that the US jobs recovery may be faltering.
A "V-shaped" economic rebound never materialized and unemployment in the US is currently over 11 per cent, accounting for over 20 million jobless workers - more than the labor market endured in the wake of the 2008-2009 financial crisis.
And the direction of markets is being dictated less by conventional business metrics than macro influences such as fiscal and monetary policies from the Congress and Federal Reserve Board, the presidential election in November and the progress of a vaccine to thwart the spread of the coronavirus. (See yesterday's feature about the November elections.)
Disconnect between the market and economy?
The seeming disconnect between a robust stock market through mid-year and a moribund economy has clearly confounded both clients and wealth managers at mid-year.
Values of assets have been "stunningly decoupled" from their underlying fundamentals, Mohamed El-Erian, chief economic advisor at Allianz, asserted in a recent Financial Times Op-Ed.
Investors are displaying "insufficient concern" about such economic red flags as record bankruptcies, job losses and deferrals in commercial real estate and credit card payments, warned El-Erian, one of the country's most high-profile market commentators.
Another prominent US financier, David Rubenstein, co-founder of private equity powerhouse Carlyle Group, also pointed to a stagnant economy and widespread unemployment being a drag on the market.
"It's a fool's errand to go into the market now thinking that it's a bottom and you're going to go up from here," he told Yahoo Finance. "I think there's going to be a lot of ups and downs."
The case for equities
While wealth managers don't dispute the likelihood of stock market volatility, they are recommending that clients continue to stay invested in equities.
"We believe global equities can continue to be supported in the second half of the year," UBS Global Wealth Management CIO Mark Haefele said in a letter to clients this month.
Investing "makes sense today," according to UBS, because "countries won't lock down again" and because the coronavirus is not as deadly as it appeared at the start of the outbreak in March, nor is it as infectious.
What's more, "pent-up demand should support a recovery," UBS assured clients.
Another huge reason is that "there is no alternative" to equities, according to UBS and other wealth managers due to the unprecedented levels of support the Federal Reserve Board is giving the economy and the markets.
The old market adage "Don't fight the Fed" was repeatedly cited by market strategists.
A "meaningful correction" is "highly unlikely" because of the Fed's aggressive actions, Troy Gayeski, co-CIO and senior portfolio manager for SkyBridge Capital, said at a roundtable discussion on the markets and the economy hosted by Hightower Advisors.
Noting that the amount of federal stimulus is already three times as large as what was pumped into the economy during the Great Recession, Scott Colyer, CEO and CIO of Advisors Asset Management agreed. "The punchbowl is full and will stay full for quite some time," Colyer said.
Fiscal and monetary stimulus have made the markets "more buoyant" said Gresham Partners president and CIO Ted Neild. "Those actions have given equities their levitating power."
Favored assets
What equities are wealth managers recommending to clients?
Companies with dominant tech and e-commerce market positions have led the market this year and appear to be fully priced. But Neild believes that due to a "structural shift" in the economy towards digitization, which has long-term implications, some of those stocks may in fact be "reasonably valued and worth owning."
Cresset Capital has turned "more cautious" towards equities at mid-year, said Jack Ablin, the firm's co-founder and CIO, noting "lousy fundamentals" and a "cloudy" earnings outlook. While valuation shouldn't be a "timing tool," Ablin pointed out that it would be hard for valuations of US large-cap stocks to "get much higher."
Cresset is recommending that clients adjust their asset allocation by moving out of energy infrastructure stocks and into international large caps.
Those stocks would benefit from "a relatively cheaper valuation than US equities, a weaker dollar, which is already happening, and fundamentals improving overseas at a faster rate than the US," Ablin said.