Wealth Strategies
Reallocating Assets After Global Pandemic - What Wealth Managers Say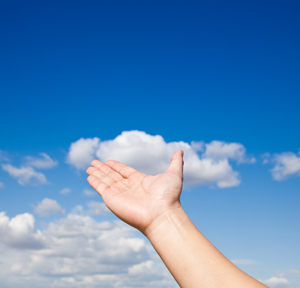 FWR talks to a range of North American wealth management firms about how they think clients should deploy their assets to deal with the aftermath of the pandemic, a possible second spike in the virus, and policy counter-measures.
As high and ultra-high net worth clients begin to review their portfolios in the wake of the shattering impact of the coronavirus crisis, wealth managers face perhaps the most daunting challenge of their professional lives: How to allocate assets in the best way?
While uncertainty is undoubtedly the overriding theme of the coming months and perhaps years, top chief investment officers and market strategists are arriving at a consensus of key sectors investors should consider - and avoid - when rebalancing their portfolios, an exclusive Family Wealth Report survey reveals.
The disruption of the global supply chain is a trend investors must take into account, asset managers agree.
"The COVID-19 pandemic, arriving on the back of US-China trade tensions, has clearly demonstrated the vulnerability of global supply chains," UBS Global Wealth Management chief investment officer, Mark Haefele, wrote in a recent note to clients. "Following the crisis, companies and governments will likely seek to diversify their supply chains and bring them closer to home."
UBS identifies warehouse automation and online shopping, both of which should see significant structural growth as a result of the localized supply chain, as "long-term beneficiaries" of the trend.
The Colony Group is advising investors to "focus more on domestic demand" than global trade, Jason Blackwell, chief investment strategist for Colony, said.
"We're looking at strategies that will help the Chinese middle-class consumer paint the inside of their home rather than ones that focus on selling a television made in China to an American consumer," Blackwell says. "The number one pizza delivery company in India deserves attention, as do online education services in China."
The global supply chain was already under threat before the pandemic, Mark McCarron, chief investment officer for Wescott Financial Advisory Group, noted.
"Protectionism and trade wars have slowed global trade and the coronavirus crisis will probably extend it," McCarron said. "When it comes to asset allocation, we're looking at which companies and sectors are most exposed to that trend. Auto companies and manufacturing, for example, are certainly under significant pressure."