Asset Management
Asset Managers Flex Muscles In Share Voting Season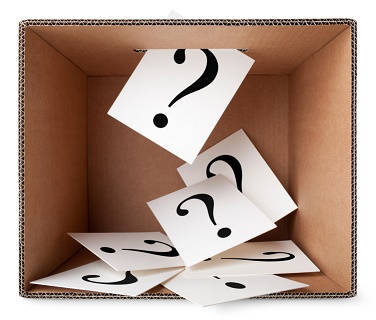 Environmental and social proposals already account for 66 per cent of proposals submitted to the group in 2020, as investors move beyond disclosures and demand tangible action on climate change and getting minority groups, besides women, represented on boards.
The US investor outlined a number of themes to watch for in the 2020 voting season:
Recent SEC changes could hamper future environmental and social proposals
This relates to a couple of changes to proxy voting rules by the Securities and Exchange Commission aimed at tightening oversight of proxy advisory firms to reduce reporting errors. Critics argue that more compliance will only raise costs for intermediaries, especially hurting smaller firms, delay company disclosures reaching the public, and for the small number of errors submitted not worth the extra burden put on providers.
The SEC has also proposed changes to shareholder submissions based on shares ownership, raising the stakes from $2,000 of stock held for a year up to $25,000. Again there is pushback that this will deny non-wealthy investors from having their say -- precisely the group the SEC says it wants to protect. The $2,000 figure has stood since 1998, but opponents say adjusted for inflation, the new base should be somewhere closer to $3,500 not $25,000. A proxy roundtable committee debating the changes suggested that "the beauty of shareholder democracy is that the quality of one's idea doesn't depend on the size of one's ownership" and the marketplace for good ideas is not limited to "large institutional investors" - much like how the COVID-19 outbreak is highlighting that contributions to fighting the crisis are coming from all corners of society.
Environmental and social topics figure top for investors
Environmental and social issues are likely to hit an all-time high for the fourth consecutive year, Nuveen said. It expects political contributions and lobbying proposals, along with climate change, to dominate in light of a US election year, and growing environmental concerns worldwide. Shareholder proposals now want action not just risk disclosure on climate change, including measurable carbon reduction goals aligned to the Paris agreement. To date for 2020, three-quarters of environmental proposals are climate related and two-thirds of shareholders want action rather than just disclosure, the firm said.
Stakeholders want transparency on gender parity and workplace diversity
Now that every company in the S&P 500 can count at least one female board member, Nuveen said focus will shift to under-represented groups at board level, especially in board leadership positions. Also, now that workforce diversity, inclusion and equal pay are widely accepted as competitive strengths, more proposals will focus on pay transparency and metrics on how companies are promoting, recruiting and retaining minority employees.
Executives should expect environmental and social metrics making their way into compensation
Shareholders are increasingly seeing that they can link environmental and social objectives to executive pay and tie bonuses directly to ESG strategies. Nuveen said the approach won't dominate the 2020 proxy season, but it is gaining steam, with a few notable companies already receiving proposals targeting the objective in 2020.