Awards
Family Wealth Report Honors Robert Elliott With Lifetime Achievement Award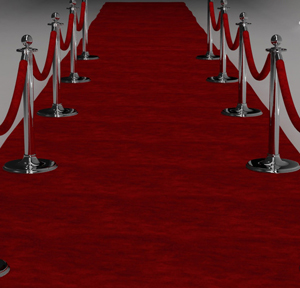 Here is the full citation for one of the outstanding figures of North America's wealth management industry.
This news organization was delighted to honor Robert Elliott, a stalwart of the North American wealth management sector, in its Family Wealth Report 2020 Awards program. He was granted the 2020 Lifetime Achievement Award and FWR sets the citation. (To see other awards for this year's program, including judges' citations, click here.)
The citation was prepared by Jamie McLaughlin of JH McLaughlin & Co, one of the award judges and a member of Family Wealth Report's editorial advisory board.
"We pay tribute to Robert Elliott, widely known as Rob, the longtime, second-in-command at Bessemer Trust and more recently, the vice chairman of Market Street Trust Co.
"In 1975, Rob followed his colleague John Whitmore from American Security & Trust Co (now part of Bank of America) to Bessemer Trust. Whitmore, a legend in his own right, had been hired by the Phipps family three years earlier as Bessemer's president when the firm was opened to non-Phipps family accounts. The firm's total assets-under-management at that time were an estimated $1.5 billion (they are over $80 billion today).
"Whitmore, who was scheduled to retire in 1998 at 65 years of age, needed to groom a successor and certainly had Rob in mind. While ultimately that was not to be, Rob served 36 years under Whitmore and two other Bessemer Presidents, retiring from Bessemer in 2014.
"While he wore many hats, his domains included all client-facing functions including marketing, client acquisition and client service.
"Perhaps his most important contribution was creating and executing on a strategy to take Bessemer from a single-family office to a `multi-family office', the first of its kind with a national footprint. Bessemer, which had a single office in New York when Elliott arrived, expanded initially to the West Coast and Florida. It now boasts 18 office locations in the United States as well as an office in the Cayman Islands.
"Rob also led three key initiatives that moved Bessemer from an investment management focus to a truly holistic wealth management firm well before the term entered the lexicon:
• "In the late 1980s, Bessemer added alternative investments through an agreement with Bain Capital (and later fund-of-fund structures for real estate and hedge funds). At the time, Bessemer's access to alternatives was a distinct differentiator from other wealth managers. In addition to allowing Bessemer clients to be more diversified, alternative investments introduced Bessemer to a `new-wealth' demographic separate and apart from its traditional `old money' clientele;
• "Bessemer also formed an advisory business for family-held enterprises who were contemplating various capital transition strategies, including the option of selling; and,
• "He led the creation of programs in both philanthropy and family wealth stewardship decades before they became a staple of other wealth management firms' service deliveries.
"Perhaps no event propelled Bessemer's growth more than the market tumult of 2008 when Bessemer emerged as arguably the industry's biggest winner, attracting clients from financially impaired wirehouses and private banks.
"In 2011, Elliott was quoted in Reuters as saying, `Scale does matter. A lot of new firms are setting up multi-family offices - that's the buzzword these days - and they're playing the same cards of independence and no conflicts of interest. But they don't have our experience and they don't have our scale.'
The Legacy
"Rob was the definitive Bessemer brand ambassador quietly building an authentic multi-family office with scale. In response to these herculean if not protean achievements, Elliott modestly commented, `I wish I'd done more.'
"After his retirement from Bessemer Trust at 65 years of age, he did do more. Having joined the board of directors of Market Street Trust Co during his final years at Bessemer, he was persuaded to go back inside as vice chairman responsible for their growth, specifically focused on building their New York presence. He retired for a second time in late 2017 and remains on Market Street's board.
"A deeply skilled client advisor, he could process client needs and suggest solutions across an array of disciplines. A lawyer by training with a towering intellect, he also possessed a high `EQ' and could relate to a wide range of client prototypes adhering to the maxim, "Clients don't care how much you know until they know how much you care."
"Indeed, his empathy and modesty become him. He never needed to be out front, choosing to lead from behind. Beloved by his colleagues and a selfless mentor to many, he is at once described as positive, even joyful, and easy going; a consummate professional with an insatiable appetite for learning - a true Renaissance man."