Awards
EXCLUSIVE: Winners Of Family Wealth Report 2020 Awards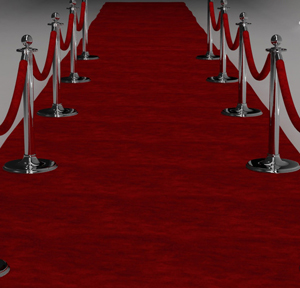 Here are the comments made by judges about the winners and the highly commended organizations and persons at this year's awards for outstanding practitioners in the North American wealth management sector.
Here are the winners of the Family Wealth Report Awards 2020 and we've set out comments of the judges about their reasons for honoring the outstanding individuals and firms entering this year's program. Congratulations to all involved.
These citations are a reminder of how important judges are to our awards program. They put in a tremendous amount of work sifting through applications, examining submissions and reaching decisions. A list of the judges can be viewed here. Judges don't evaluate firms in their immediate sector to avoid conflicts of interest and access to potentially sensitive information. The team at FWR would like to thank the judges for their diligence and care. The team at FWR also wishes to thank all firms who entered the awards and congratulate the firms and people who made it to the shortlist stage.
The awards are a chance for the industry to showcase itself and measure progress in delivering outstanding value for clients. As present events show, the need for carefully crafted advice has never been more urgent and important.
(A separate report, about Rob Elliott, winner of the Lifetime Achievement award, is published here.)
Category sponsors for the awards were Bray Executive Search; F2 Strategy; Key Private Bank; SEI and smartKYC.
Portfolio Management:
Black Diamond Wealth Platform
"The winner's submission demonstrated elegant integration of trading, reporting and analysis, and it was this that particularly inspired judges in this category."
Client Communications:
Summitas
"Our winner impressed judges with their ground-breaking use of E-signature with pdfs, and with the social aspects of many of their workflows."
Diversity in WM - Company:
Darc Matter
Our winner is demonstrably diverse in its make-up – indeed in its very DNA.
Consolidated Reporting:
Fundcount
"With a highly-focused approach on the complex data source needs of family offices, our winner offers a personalized client experience with content organized in a secure digital vault."
Marketing or PR Campaign:
Cerity Partners
After a long discussion our assessors agreed that their winner displayed very strong leadership. Their marketing messages strongly reinforced in the repositioning of the new entity.
Compliance:
BITA Risk
"Built to help educate the client on risk, one judge said the winner 'elevates risk management to a science'."
Outsourcing/Business Process Outsourcing:
SEI Family Office Services, (formerly SEI Archway)
"Judges were impressed by their winner's detailed submission which provided a number of case studies that demonstrated how private banks, MFOs and other financial institutions can benefit from its services."
Accounting (Tech vendors):
Asset Vantage
"Judges were impressed by their winner for its elegant solution for dual entry accounting and aggregating performance reporting."
Innovative Client Solution (vendors):
Canoe Intelligence
"Our winner is commended for its innovative AWS-based, multi-layer encryption and delivery of investment reporting process developed for alternative investments."
Innovative Client Solution (advisors):
RBC Wealth Management
"Here our winner was applauded for its investment in advisor efficiency tools. It embraces mobile technology to create an innovative platform for advisors."
Customer Facing Digital Platform:
SEI
"One of our judges said this firm '...has moved the needle here from an industry standpoint' by integrating client's data into actionable workflows."
Best Insurance Brokerage Provider:
Crystal, Alliant Private Client
"Our winner offered a clear explanation of its proactive approach to coaching clients. They supplemented this with a clear example centered on alcohol and adults as well as others across its submission."
Insurance Underwriter:
PURE Insurance
"Our winner distinguished itself amongst the judges by showing how it promotes transparency, eliminates conflict whilst reinforcing an alignment of interests among its stakeholders."
Cyber Security:
Summitas
"Our winner offered specific detail on its service offerings, including its provision of a wide range of apps. It also gave great detail about its staff, retention rate and focus on R&D."
Healthcare Services:
Black Bag
"The judges were impressed by the glowing testimonials contained within our winner's submission which was both specific and non-trivial in nature."
Concierge/Specialist Service Firm:
JDJ Family Office Service
"It was the evidence of the delivery a personalized suite of financial and lifestyle services to streamline its clients' busy lives that most impressed the judges in the winner's submission."
Property & Household:
TAG Bill Pay
"Our winner's submission focused on a critical area of business ethics: the importance of paying bills on time."
Art & Private Collections:
Ronald Varney Fine Art Advisors
"Assessors noted that our winner has stamped his personality on this market and shines by being a real advocate for his clients."
Tax & Accountancy Advice:
PKF O'Connor Davies Family Office
"The recipient of this award has an outstanding commitment to the UHNW sector which amply demonstrates its commitment to its clients, thus displaying its distinctive character."
Philanthropy Advice:
Strategic Philanthropy
"Our winner offers a complete A to Z of philanthropic services to clients which impressed judges with their comprehensive nature."
Family Office Management Consultancy:
EY
"The international approach of this firm's work added an important dimension to its very impressive submission."
Family Wealth Counseling:
Fiduciary Trust Company International – winner
"Judges determined that in this highly competitive category their winner should be recognized for doing great things in wealth transfer and is demonstrably tech-enabled in so doing."
Abbot Downing – highly commended
"They are the real deal – and have been in this area for the long term."