People Moves
UBS Names New CEO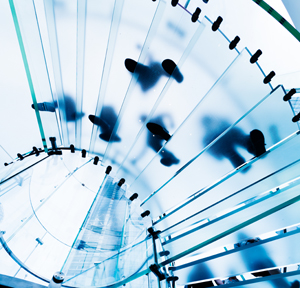 Switzerland-born Sergio Ermotti is standing down after a decade at the world's largest wealth manager. He has been instrumental in reshaping the bank after what had been a testing period. The new CEO comes from ING, the Dutch group.
Sergio Ermotti, who has been chief executive of UBS for the past nine years, is standing down after a period that has seen the bank bounce back from a series of problems. Ralph Hamers, formerly of ING Group, will become the new CEO from November 1 this year.
To ensure that the transition goes smoothly, Hamers will join the Swiss bank's group executive board from September 1 this year, UBS said in a statement today.
Shares in UBS, which is listed on the Swiss stock market, were up by about 1.55 per cent as of 9:00 GMT today.
There had been media and industry speculation for some time that Ermotti, who has been in the post for the past nine years and with UBS since 2010, would depart to pursue new challenges. A former long-standing banker at Merrill Lynch, Ermotti joined Zurich-based UBS in 2010 as chairman and CEO of Europe, Middle East and Africa and as a member of the group executive board. He was previously deputy group CEO at Italy's UniCredit, and before that he was at Merrill Lynch for 18 years.
When Ermotti first became CEO, it was on an interim basis but he was soon made permanent chief. He had filled the gap left when Oswald Grübel resigned from the post at what had been a tough time for UBS. In 2009, Switzerland's largest bank was embroiled with the US over offshore bank accounts, later paying legal settlements to end the matter. The bank was bailed out by the Swiss government amidst the financial crisis of 2008 (the money was quickly repaid) and had to heavily restructure. The group pivoted towards wealth management – now the world's largest – and reduced its investment banking exposures. Such an approach has been taken by a number of other firms.
The bank continues to operate a large wealth management business in North America. With his former Merrill Lynch career, Ermotti brought some of the American mindset to UBS, a business that has for the past year switched to reporting its results in dollars rather than Swiss francs, because such a large chunk of earnings come from outside the Alpine state. Given the sheer size and growth of US wealth management, the bank's presence appears well entrenched. The fact that UBS has retained its pre-eminence also demonstrates the power of branding. (UBS is, among other things, the global sponsor of Formula 1 motor racing, now a franchise owned by the US.)