WM Market Reports
A Walk Around RIA Compensation Trends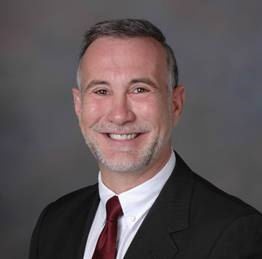 After having addressed compensation trends in these pages five years ago, Allan R Starkie comes back to take another look.
The following article looks at compensation paid to US registered investment advisors and what the trends in the space are. Compensation is a big issue for various reasons, not least in how advisors' interests do, or don't, align with those of the client.
Allan R Starkie, a partner at Knightsbridge Advisors, who has appeared in these pages before, considers the terrain and we hope readers find his insights valuable. (See his two-part previous article here and here.)
The editors of this news service are pleased to share these comments; the usual editorial disclaimers apply and we urge readers who are interested to dive into debate. Email tom.burroughes@wealthbriefing.com or jackie.bennion@clearviewpublishing.com
About two decades ago, recognizing the swift growth of RIAs within wealth management, my firm undertook the task of trying to understand the varied ways in which this new peer group compensated client-facing, revenue-producing professionals. The most remarkable thing about this field of compensation, among the almost twenty thousand RIAs in the US, is its diversity. No two compensate in exactly the same way, and those that are similar are often the result of personal friendships among the owners of the similar firms. This naturally creates its own set of challenges when professionals move from one RIA into another, or from a more traditional wealth management firm into an RIA.
The other peer groups within wealth management do offer a fair degree of consistency. Let us outline the four major types of advisor compensation. We have "Night at the Oscars", compensation, which is comprises a base and an annual discretionary bonus, which, like the Oscars, is revealed after the mysterious envelope is opened at the end of the year. This method is favored by every international money center, and is the dream and joy of opportunistic headhunters.
There is the "Ultra Secret" variation to this. During the Second World War, British Intelligence sequestered the nation's greatest mathematical geniuses in Bletchley Park, with the enormous task of breaking the German code. Firms like JP Morgan offer a theoretically structured bonus, tied to production, that is filtered through so many wickets before its funding reaches the employee, that any attempt to reconcile the bonus with production would require a decoding effort that might rival deciphering the Ultra Secret; again, creating fertile soil for carrion birds to smell discontent and sweep down.
Unlike international money centers, most trust companies bifurcate client ownership. A pure sales professional sources the relationship, while a relationship manager services it. Virtually every trust company pays a base and a formulaic bonus based on first year revenues, for its pure sales professionals; and a salary and structured discretionary bonus for client service. Most of the time the percentage of the production bonus increases, based on staggered production thresholds. This is a sound system and offers the advantage of clarity and "transparency". For the most part, national regional banks also follow this system, although the manner in which they reward credit and deposits sometimes requires the narration of Rod Serling.
Wirehouses continue to do what they love to do - namely, overpay. They pay enormous sign-on bonuses and staggering back-end bonuses while overpaying for recurring revenues along the way. That's how they roll. That is the main reason why it is very unusual for a fee-based, holistic RIA to ever recruit from a wirehouse.
So what are the compensation trends among RIA's, and how do they compare with these four peer groups?