Financial Results
Adjusted Pre-Tax Profits Jump At UBS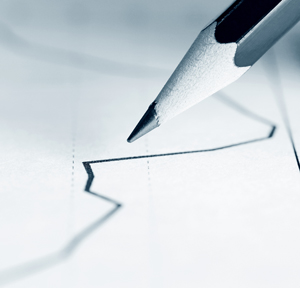 A cut in costs helped trigger a large rise in profit for UBS in the fourth quarter of last year although results were mixed in some ways, with a cost-income ratio at the global wealth business standing at over 80 per cent.
(Updates with CEO comments, share price reaction)
UBS today said that its global wealth management business in the fourth quarter of 2019 logged a 160 per cent year-on-year jump in adjusted pre-tax profit, standing at $787 million. Operating costs fell significantly in Q4 2019 from a year before, explaining some of the profit gain.
Recurring net fee income fell as a result of margin compression and by client moves into products which earned the bank a smaller margin, but transaction-based income rose by 26 per cent, or 14 per cent when the fee paid by personal and consumer banking is stripped out.
The adjusted cost/income ratio was 80.8 per cent, UBS said in a statement.
There was some net money outflow of $4.7 billion in Q4, caused largely by movements in the Americas business, UBS said.
For the whole of 2019, UBS said that its global wealth division logged a fall in recurring net fee income. Transaction-based income rose by 3 per cent, however; net interest income slipped by 4 per cent. Throughout last year, UBS brought in net new money of $31.6 billion.
Across the whole of UBS' business lines, fourth-quarter 2019 adjusted pre-tax profit stood at $1.212 billion (rising by 153 per cent from the same quarter in 2018). The adjusted figures excluded $146 million of restructuring expenses, $110 million impairment of goodwill, and a loss of $29 million from properties held for sale, it said.
Total invested assets across UBS stood at $3.607 trillion at the end of December 2019, against $3.101 trillion a year earlier.
"We finished a solid year with our best fourth quarter adjusted PBT since 2010. Clients continue to turn to UBS for high-quality advice and we now manage $3.6 trillion of their assets, up by more than 900 billion over the last four years. We made progress on our strategic initiatives, reduced operating expenses by 4 per cent, and our capital position remains strong. We again delivered attractive returns to shareholders, with an increased dividend, complemented by share buybacks. We are reaffirming our growth ambitions in GWM and a strong return on CET1 capital," Sergio Ermotti, group chief executive, said in a statement.
Shares in the Zurich-listed bank were down by about 5.27 per cent at 11:00 GMT, at SFr12.2 per share. A report (Bloomberg, January 21) said that UBS had "missed key targets for 2019".
UBS, along with rivals such as Credit Suisse and Julius Baer, has to contend with its country's negative official Swiss National Bank interest rates.
Although the bank earns the bulk of its revenues outside the Alpine state - which is why it has moved to reporting results in US dollars - the interest rate environment bites into margins.