Family Office
Family Office Technology - Support From Top Is Critical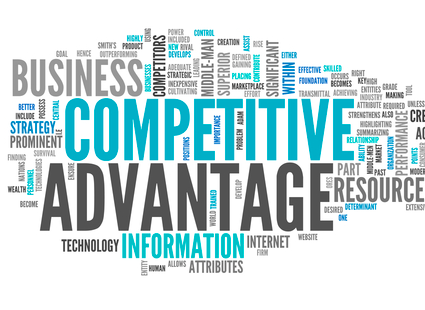 FundCount responds to a recent article about technology and family offices.
The following comment comes from Mike Slemmer, chief operating officer, Americas at FundCount. He is responding to the article, Hunting For A Perfect Family Office Technology Solution, by F2 Strategy (November 14). FundCount responds to a number of points and the editors at this publication are pleased to provide a platform for firms in debating these important points.
The usual disclaimers apply and the editors do not necessarily endorse all views of guest writers. To get involved in the debate, email tom.burroughes@wealthbriefing.com and jackie.bennion@clearviewpublishing.com
The authors suggested many good ideas for identifying the kind of family office you have and thus how technology may align. We offer some additional considerations, but first will correct an erroneous statement. The authors said: "Ideally, a technology solution would address both sides of the equation on a single, fully integrated platform. In reality, a single solution that proficiently handles both accounting G/L (net cash flows) and investment performance and analytics functions (total return) is a unicorn; they don't exist."
Au contraire Messrs Fritz and Boscacci – let us introduce you to your first unicorn: FundCount, which began as a hedge fund system. FundCount had to be great at both portfolio accounting/analytics for public investments and investor accounting (i.e., producing NAVs, managing complex master-feeder structures akin to family office nested entities) – and FundCount could not have done this without an integrated GAAP/tax general ledger. So let's add FundCount to the "Solution" table, noted with "High" for both "Accounting/GL" and "Performance/Analytics."
We generally agree with the authors' four descriptions in "Defining your organization" but with a caveat for (1) and (2), "Accounting and investment management are both managed externally" and "Accounting is internal/investment management is external," respectively. Family offices with external investment management often want to "shadow analyze" their managers and in so doing want more than just performance reports. For #2-type offices the need for an integrated portfolio, investor (partnership) and general ledger system is high.
The authors' "Steps to success" are reasonable, and to arm you with everything to consider regardless of the route taken, first read the Family Wealth Report research report Family Office Focus - Efficiency in Accounting and Investment Analysis (sponsored by FundCount). This research and our own experience, confirm one additional recommendation to increase the odds of success in your hunt for a perfect family office technology solution: it is critical that you have buy-in from the very top.
Absent an endorsement from the top family member (and better yet – his or her active involvement in the project) the likelihood of change drops dramatically. More often than not, and even with the best business case or ROI analysis, family non-involvement translates to wasted time in "hunting."