M and A
Wealth Management M&A Decelerated Slightly In Q3, Trend Still Strong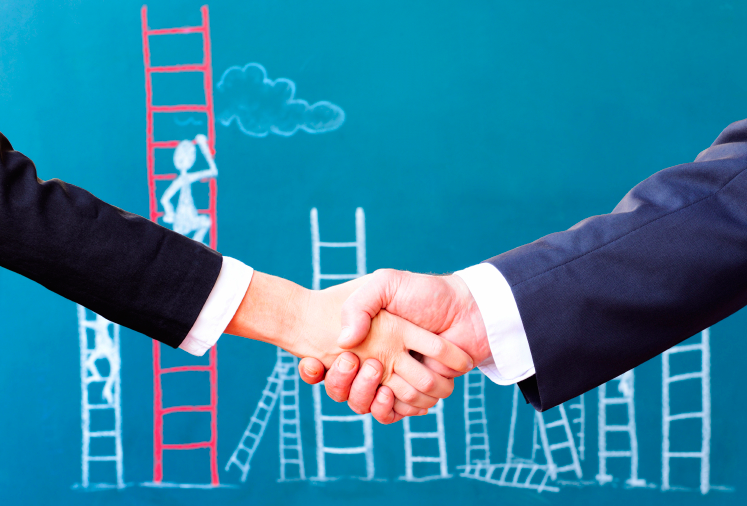 There was a small dip in the pace of wealth management mergers and acquisitions in the latest quarter but the overall picture remains robust, figures show.
The pace of wealth management merger and acquisition activity decelerated in the third quarter of this year from the previous three months, although the sector is on track to hit 200 deals by the end of 2019, industry figures show.
There were 49 recorded transactions in Q3, down from 52 in Q2, according to ECHELON Partners, a California-based investment bank and consulting firm involved in sectors such as wealth management.
Activity fell slightly from the record-setting second quarter but remained strong overall despite continued capital markets uncertainty and the trade clashes between the US and China, it said in its latest report on the sector.
"The continued activity in the wealth management M&A market shows that structural forces (demographics and buyer interest) continue to drive consolidation, despite market volatility. The M&A environment continues to further benefit from depressed interest rates and well-capitalized buyers are enjoying low borrowing costs, affording them plenty of capital to deploy," the firm said.
"The appetite of well-capitalized buyers (both strategic and financial) continues to dominate the RIA M&A leaderboard in terms of AUM transacted," it continued.
A number of forces drive M&A, such as a demand for scale amid heightened regulation, business owners' retirement and quest for exits, and a desire by employees at large firms to break away and start on their own. Among recent transactions, Charles Schwab bought the brokerage and wealth-management operations of USAA for approximately $1.8 billion, adding $90 billion in assets under management to the Schwab platform. Focus Financial, Hub International, and Mercer Advisors were the most active buyers during the quarter.
Private equity was also active in the past three months as TA Associates and Oak Hill Capital Partners added $10 billion AuM plus wealth management platforms to their portfolios. Both represent a new trend in wealth management M&A: private equity to private equity transactions.
Billion-plus
There was a rise in the number of deals involving over $1 billion in AuM and the average AuM transacted per deal, reversing the first half of the year's trend of declining deal size. Private equity firms and banks are the buyers most interested in larger platforms, ECHELON said.
After a slow start to the year and a record second quarter, Q3 saw 138 breakaways, still higher than the historical average, but closer to the levels observed in 2017 and 2018. Breakaway deals have been something of a trend in North American wealth management, as noted by organizations such as Dynasty Financial Partners.
The number of $1 billion-plus wealth management M&A deals and breakaways is projected to reach 66 this year, an increase of 38 per cent, compared with 2018.