WM Market Reports
Inheritors Highly Likely To Fire Parents' Advisors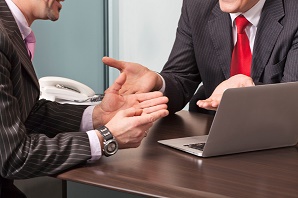 A report by the Boston-based research firm argues that inheritors are highly likely to fire their parents' wealth advisors.
A new report demonstrates that wealth managers' fears of being sacked by their clients' children are justified. It is no wonder that "intergenerational wealth transfer" is such a noisy conversation point.
Only 13 per cent of affluent investors polled by the research organization Cerulli Associates said they choose to work with the same advisor that their parents used. Among the remaining 87 per cent of investors who report not using their parents' advisor, 88 per cent of them indicated that they had never even considered doing so.
When respondents who received an inheritance were asked what they did with their funds upon receiving them, 20 per cent of recipients indicated that they maintain a relationship with the same firm, while 36 per cent moved their assets so that they could be managed with the rest of their portfolio, and an additional 19 per cent moved to a new advisor or to a robo-advisor platform. The Cerulli report came in the second quarter 2019 issue of The Cerulli Edge - US Retail Investor Edition. Even though it is a retail industry report, the implications for wealth management, if fully representative, are stark.
The lack of client "stickiness" among clients' younger adult family members matters when an estimated $30 trillion is due to change hands in the next few years as the Baby Boomer generation passes on. This factor helps explain why the industry talks about Millennials' consumer tastes, why advisors discuss technology solutions, recruiting advisors with more diverse backgrounds, hiring more women, sustainable investing and un-conflicted advice.
And as Cerulli argues, the dangers of losing a big chunk of AuM should concentrate minds on reaching out to potential wealth inheritors early. With fintechs threatening traditional firms' ways of doing things, there could be a lot to lose.
"By expanding its network to encompass the next generation, the practice not only increases its retention opportunity at the point of wealth transfer, but also creates the potential for referrals from the heirs whose peers may have assets in transition as they move between jobs in their careers," Scott Smith, director at Cerulli, said. "While each of these interactions may not lead to immediate asset flows, building a pipeline of affluent advice seekers is an excellent opportunity to secure future clients."
Personas
Other studies suggest it is wrong to assume that all adults, when younger, might be more or less willing to handle wealth arrangements differently. A recent report by Accenture, for example, found that trust in banks and insurers is high with 77 per cent of 47,000 people worldwide saying that they trust their bank to look after their long-term financial well-being; and 68 per cent trust their insurer to do the same. The poll covered people in Asia, North America, Europe, Latin America, Africa and the Middle East. But the trust levels vary depending on "personas", Accenture said. The firm divides the individuals it surveyed into five broad "personas": "pioneers"; "pragmatists"; "skeptics" and "traditionalists". Willingness to try something new varies widely between personas. And even among younger adults, some might be more likely to follow their own path than others.
There is also an age gap problem around retaining inheritors' money. Industry figures have shown that the average age of wealth advisors is rising to around the high 50s – hardly a great situation if HNW adults in their 20s, 30s and 40s are coming through. Memories of the 2008 financial smash linger: it has been a formative experience for many Millennials and younger adults.
There are other inter-generational challenges. Back in 2015, for example, PricewaterhouseCoopers said in a report that an alarming 73 per cent of US family businesses had not established a succession plan for senior roles. Many respondents were anxious over the prospect of handing over the reins to their successors.