Family Office
MFO Big-Hitters Form Transatlantic Pact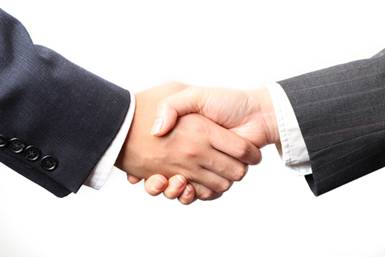 Two of the largest multi-family offices have formed a strategic partnership, a sign of how such entities believe they can spread their reach.
(This article originally ran yesterday and is repeated today, with additional material)
Stonehage Fleming, the UK-based multi-family office is entering a "strategic alliance" with US peer Glenmede Trust Company, the US firm. Glenmede has about $40 billion, and Stonehage Fleming, $12.8 billion of assets under management.
The two major MFOs aim to "expand their respective client offerings and geographical capabilities". There will be no impact on staff or resources from the agreement, the firms told Family Wealth Report when asked about details.
Both firms will remain independently managed and privately held, they said in a statement yesterday.
The pact allows Stonehage Fleming to deliver international family office, trust, and investment services to clients of Glenmede in Europe, the Middle East and Africa, and Glenmede to offer investment and corporate trust services to clients of Stonehage Fleming in the US.
Stonehage Fleming is itself the product of a merger, created from the marriage of the Stonehage and Fleming Family & Partners businesses in 2014.
"This agreement enables us to meet the evolving needs of clients across both firms and enhance the services we provide to wealthy families with complex needs," Giuseppe Ciucci, group chief executive CEO of Stonehage Fleming said.
Gordon Fowler, president and chief executive of Glenmede, said: "Our firms are aligned culturally and philosophically, and our clients will experience an expanded service offering in a seamless manner."
Stonehage Fleming has announced similar pacts before. For example, as recently as last month, the MFO formed a deal with Lombard International Assurance, a global wealth planning solutions provider for high net worth individuals. That collaboration allows Stonehage Fleming to offer its clients access to Lombard International Assurance's unit-linked life assurance solutions.
As for Glenemede, among other developments it has ramped up its impact investing credentials.
(Editor's comment: This strategic alliance will significantly widen the reach of both MFOs, and it will be interesting to see if the combination proves to be greater than the sum of its parts. Multi-family offices and single family offices already co-operate and network in various ways. For some, such as those in the Wigmore Group of MFOs, they share ideas about investment and governance best practise. The Wigmore Group's members are HQ Trust (Germany), Mutual Trust (Australia), Northwood Family Office (Canada), Pitcairn (US), Progeny 3 (US), Sandaire (UK), Turim Family Office and Investment Management (Brazil), and Promecap (Mexico). It may well be that more pacts and partnerships of various kinds will take place. As an alternative to what could be awkward M&A deals, these approaches make sense: family offices, by their very nature, do not want to lose the personal "touch" and become large organizations from which clients defected to family offices in the first place.)