White Papers
How Family Offices, Individuals Secure Privacy - Citigroup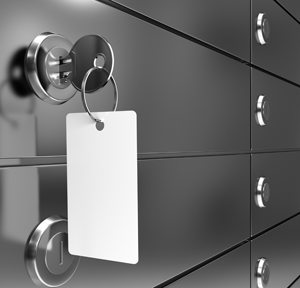 Citi Private Bank has published a white paper explaining how family offices and others with potential vulnerability to unwanted attention can secure and obtain privacy.
Privacy is or ought to be a human right, so some have argued. Yet in this age of obsessive social media and the frequent rational demand for transparency, it can be easily lost. For family offices managing considerable wealth, protecting privacy is a high priority.
This is the argument of a new white paper issued by Citi Private Bank. It is one of a number of studies the US bank has issued to help inform ultra-high net worth clients about matters touching them, such as managing aviation assets and cyber-security. The paper is called Protecting The Privacy Of The World's Wealthiest Families.
The latest study explains how families can identify, manage and mitigate risks to privacy. The paper puts forward ideas such as getting family offices to undertake an audit of potential risks, assess the likelihood of a family's privacy being breached and explores steps people can take.
"Without a global standard for privacy protection in a progressively digital world, it is becoming increasingly complex for our clients to safeguard the privacy of wealthy families. Many times, our clients' daily activities can make them vulnerable to privacy breaches. We aim to provide family offices with simple but meaningful precautionary measures to address these risks and avoid reputational impacts," Edward Marshall, director, global family office group, Citi Private Bank, who authored the report, said.
The paper carries a set of internet and other "top tips". It recommends avoiding making purchases on public wi-fi networks; taking care with search engine requests; being vigilant about online privacy policies and requests to consent for transferring information; being careful with the use of Amazon wish lists; and understanding one's legal situation regarding long-lens photography and drone footage.
The paper also carries cautionary words for business owners.
"Governments and corporations invest millions in intelligence, trying to understand a numberless and emboldened enemy when frequently what they really need to understand is themselves. The best place to start your own intelligence journey is close to home: yourself, your family, your company. What does the enemy see when they search social media and the internet for you? Cyber-threat actors go for the easiest target first," Jacob Norwood, Cyber Intelligence Center director, Citibank, said.