Family Office
US Multi-Family Office Opens London Operation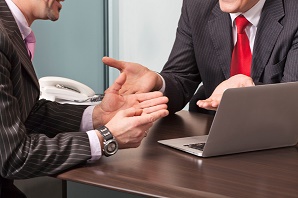 The new office is based in Mayfair, London.
US-based TwinFocus, a boutique multi-family office for global ultra-high net worth professional investors, entrepreneurs, their families and other professional investors, has opened a London office.
The office is based in Mayfair and it now serves more than 30 global families.
Harinder Hundle, who previously served as the head of a London-based single-family office after spending nearly 20 years managing private wealth at firms, including JP Morgan and Credit Suisse, has joined TwinFocus as managing partner and office boss.
"TwinFocus seeks to fill a gap in the family office market and Hari's decision to join us and launch our London office is a major validation of our approach," said Paul Karger, co-founder and managing partner of TwinFocus. "Hari is one of the most sought-after professionals in the UK's family office space, and with his knowledge and understanding of global and European markets, he's uniquely qualified to help expand our innovative solution."
Based in Boston, TwinFocus advises clients on more than $5 billion of assets and manages diversified investment solutions that include access to unique direct investments in private equity and real estate.