Alt Investments
Accessing Alpha Via Emerging Managers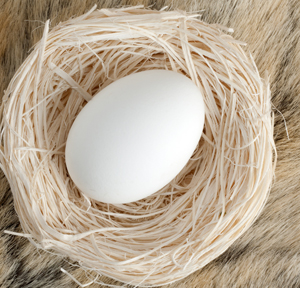 Hedge funds may have lost some of their original fizz and investors might be surprised to think they can boost overall portfolio returns, but this article disagrees, examining the role of "emerging managers".
The following article examines how investors can tap into the market-beating skills of newbie hedge fund managers. The skills and disciplines needed to judge whether an emerging manager can deliver that precious alpha are not always easy to define, let alone execute. Joseph Burns, of iCapital, the financial technology investments platform focused on alternative investments, is well-placed to describe what wealth managers need to do on clients' behalf when considering emerging managers. We hope readers find these insights valuable; the editors do not necessarily agree with all views of guest contributors. Email the editor at tom.burroughes@wealthbriefing.com
Bloomberg recently published an article titled "The Incredible Shrinking Hedge Fund (1)." The piece highlighted a dozen billion-dollar funds, managed by some of the highest profile managers in the business. As the article points out, each fund is currently overseeing only a fraction of their previous peak assets, as these former "powerhouse" firms are today "mere shadows of their former glory." Without context, any inference drawn regarding the overall hedge fund universe would be decidedly negative based solely upon this article. Still, it was an entertaining, interesting read for sure.
Separately, JP Morgan recently produced its 15th annual institutional investor hedge fund survey, in which it polled over 250 investors across the globe to gauge the relative importance of things like manager selection, strategy diversification, fees, liquidity, transparency, operational infrastructure, and risk management. It is an investor-driven report reflecting aggregate assets of close to $600 billion. Here too, there were several interesting takeaways: many investors were generally positive ("investor sentiment towards hedge funds has turned more positive than in years past"); others less so ("crowding has been the primary concern for investors when they allocate to hedge funds"). Perhaps the most notable change from prior years contained in the report reflects the dramatic shift in demand involving new fund launches. As referenced in the below chart, from 2014-16 the percentage of investors that allocated to a new launch was less than 50 per cent each year, bottoming in 2016 at 38 per cent. However, just one year later that level of demand nearly doubled:
Although the conclusions from these very different information sources may seem diametrically opposed, it nevertheless makes sense: as certain funds grow beyond their ability to generate the same level of historical performance, investors looking for differentiated sources of return are likely to invest in newer, smaller funds to meet their investment objectives.
While much has been written about the realized outperformance of emerging managers (3), the primary driver of this increased demand and key investor considerations can be distilled down to [five] basic factors:
1. Aligned Interests: This is based on simple math, really. Assume that a $200 million fund and a $2 billion fund both charge a 1.5 per cent management fee: that equates to $3 million for the former and $30 million for the latter. Both funds have fixed costs in terms of salaries, office space, legal, compliance, technology etc., after which the "residual" amount is likely to be dramatically different between the two funds, even with the larger fund carrying a higher overhead, presumably. The smaller fund absolutely needs the performance fee revenue to effectively manage and successfully grow the business. Additionally, without a lengthy track record to "fall back on" the impact of a drawdown is likely to be far more detrimental, so downside risk management is even more critical for a newer fund. Lastly, while larger general partners often have more dollars invested in their funds, emerging fund managers typically have all of their liquid net worth invested alongside their LPs (and for some investors, that is a conditional prerequisite).
2. Barriers to Entry: Pre-2008, many emerging managers represented the proverbial "two guys in a garage." For investors, the potential for higher returns was largely offset by the risks associated with a lack of infrastructure and/or manager experience. Over the past decade, a paradigm shift has taken place that requires new managers to be experienced not only in managing capital, but in running a business. Most new launches in 2018 are led by proven managers with experience of investing across various market environments, many of which are supported by larger firms with institutional quality operations. Taken together, the opportunity for investors to access higher return-generating funds remains very much in place, while the operational risks have been greatly reduced.
3. Strategy Matters: While in many investment strategies - including those referenced in the Bloomberg article - asset size can be the enemy of efficacy, that's not universally the case. Globally diverse multi-strategy funds, activist engagement in complex, process-driven situations with multi-national conglomerates and implementing sophisticated quantitative strategies require scale to be successful. Effectively risk-managing that scale is what differentiates firms like Millennium, Elliott and WorldQuant. However, certain fundamentally-oriented strategies like equity hedge and event-driven investing, with a dedicated focus on a specific market niche (sector, style, region) can absolutely benefit smaller funds through an enhanced ability to dynamically allocate capital as market conditions shift over time.
4. Reduced Competition: As referenced above, one of the primary concerns for hedge fund investors relates to the crowding effect, with too many dollars flowing into fewer securities. As successful funds grow in size, they typically move up the capitalization spectrum. These stocks are more likely to move in tandem, driven by fund flows and macroeconomic drivers more than company-specific factors. The below chart depicts the comparative correlation of large- and small-cap companies, providing two key conclusions: (i) small caps have been less correlated than large caps over 80% of the time during the reference period, and (ii) this lack of correlation has peaked in 2018, driven by higher interest rates and tightening liquidity conditions more dramatically impacting smaller companies, while other companies with stronger balance sheets are continually performing. This backdrop lends itself to actively managed long/short investing, with smaller funds increasingly well-positioned to capitalize on these relative inefficiencies.
5. Investor "TLC." Many emerging managers have historically delivered differentiated performance over time; additionally, they can provide investors with more transparency, better liquidity and lower cost as compared to their larger peers - transparency in terms of timely access to people and information; liquidity of their positions and terms offered to investors; and potentially lower management and/or performance fees paid by their LPs.
It's hard for some investors to think of hedge funds as a driver of enhancing returns, considering their generally tepid performance post-crisis vs. global equity indices, not to mention those entertaining articles highlighting formerly successful funds that have struggled on the heels of massive increases in assets. Nevertheless, a growing subset of newer, smaller funds have been providing high quality performance driven by single-stock alpha (long and short) and not market or factor beta, by investing in less-crowded securities and with strong infrastructure, business operations and risk management. This increase in demand is driven by a myriad of factors, with investors and advisors the potential beneficiaries of this comparatively unique exposure in client portfolios.
Footnotes
https://www.bloomberg.com/graphics/2018-shrinking-hedge-fund/
https://www.jpmorgan.com/jpmpdf/1320744896869.pdf
"Size Age and the Performance Life Cycle of Hedge Funds", Gao, Yin (Purdue University) and Haight (Loyola Marymount)
"Are investors better off with small hedge funds in times of crisis?", City University
"An Examination of Fund Age and Size and its Impact on Hedge Fund Performance", Pertrac Financial Solutions
"Emerging Hedge Funds: Can They Outperform?", Preqin. "Emerging Managers: Good Buy or Good Bye?", Barclays Capital
"Smaller Hedge Fund Managers Outperform: A Study of Nearly 3,000 Equity Long/Short Hedge Funds", AllAboutAlpha.com
About the author
Joseph "Joe" Burns is managing director and head of hedge fund origination and due diligence at iCapital Network where he is responsible for leading the single-manager analysis and developing multi-fund solutions for clients. Prior to joining iCapital, Joe was a founding partner and co-chief investment officer at Pulse Capital Partners, responsible for manager sourcing, diligence, establishing portfolio guidelines and risk parameters for all single and multi-manager products. Previously he was COO and chief risk officer at TCS Capital Management, a global equity hedge fund where he focused on portfolio construction, risk management & product development. He previously worked at Ivy Asset Management, a subsidiary company of BNY Mellon Corp. where he served as portfolio manager and head of global research in New York and London. Prior to Ivy, he was a portfolio analyst at Soros Fund Management where he evaluated external fund managers for potential investment, and managed a European family office portfolio of alternative assets including venture capital, private equity and hedge funds. Joe holds a BA in political science from Manhattanville College and an MBA from Fordham University.