Client Affairs
UBS's Wealth Arm In Americas Tweaks Customer Account Fees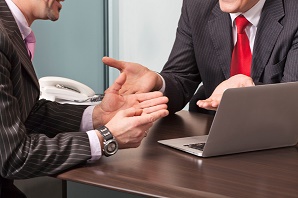 The Swiss bank's wealth management firm in the Americas is changing its fees for clients next year.
UBS is hiking a minimum fee on client accounts by $25 in the first major change to its charging structure since 2009, as part of a set of moves to help advisors build business, this publication understands.
The changes kick in at the end of 2018 to give clients opportunity to take advantage of a number of waivers attached to the fee changes, sources familiar with the matter told Family Wealth Report.
No fees will go over a total of $500, a figure that is unchanged from where it had been under the previous charging structure. On pure advisory accounts, there are no fees.
A number of fee waivers will apply in a number of circumstances. For example, clients with eligible assets and liabilities with a combined value of $2 million or move will not pay a fee. In the past, liabilities were not part of the calculation.
In cases of clients using an "asset aggregator" of UBS, it takes account of money held with UBS and money held outside; if the combined wealth of a client is $2 million under that umbrella, no fee is charged. Fees are also not applied if a client puts a net $250,000 of net new money into UBS. Other waivers apply in cases, for example, with users of the UBS Visa Infinite Card, launched earlier this year, and certain fees can be covered by users of the UBS Visa Signature Card redeeming points.