Offshore
Latest Offshore Accounts Leaks Prompt Political Heartburn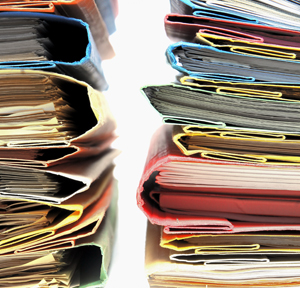 A member of President Donald Trump's cabinet is one of a number of prominent individuals affected by the latest leak of offshore financial data.
Following preliminary reports more than a week ago over another major leak of offshore financial data, this time affecting Appleby in Bermuda, reports are emerging of high-profile accounts being brought to light, including a number of those at the top of US politics and business, such the case of Wilbur Ross, Commerce Secretary.
The "Paradise Papers" threaten to be as embarrassing, or if not more so, towards public figures than last year's leak of data from Panama-based law firm Mossack Fonseca. Information was obtained by the Washington DC-headquartered International Consortium of Investigate Journalists, which has leaked data from a number of financial centers, creating controversy about the proper use of offshore locations, financial privacy and beneficial ownership information.
As reported by this news organization last month, Appleby has said of the leaks: "We refute any allegations which may suggest otherwise and we would be happy to cooperate fully with any legitimate and authorised investigation of the allegations by the appropriate and relevant authorities."
ICIJ has not disclosed exactly how it managed to obtain the leaked information. (This news service has not seen the specific materials.)
Perhaps the most prominent name to emerge in the latest case is that of US Commerce Secretary Wilbur Ross, the ICIJ said. It stated: "Ross Jr has a stake in a shipping firm that receives millions of dollars a year in revenue from a company whose key owners include Russian President Vladimir Putin's son-in-law and a Russian tycoon sanctioned by the US Treasury Department as a member of Putin's inner circle."
The ICIJ continued: "Ross, a billionaire private equity investor, divested most of his business assets before joining President Donald Trump's Cabinet in February, but he kept a stake in the shipping firm, Navigator Holdings Ltd., which is incorporated in the Marshall Islands in the South Pacific. Offshore entities in which Ross and other investors hold a financial stake controlled 31.5 per cent of the company in 2016, according to Navigator's latest annual report."
According to Bloomberg, Canadian tax authorities are reviewing reports linking a key fundraiser for Prime Minister Justin Trudeau to offshore trusts in the Caribbean. Montreal-based businessman Stephen Bronfman, son of billionaire Charles Bronfman, was among the individuals cited by news organizations. Another entity mentioned is commodities trader Glencore, a client of Appleby. Silicon Valley investor Yuri Milner, one of the early financial backers of Facebook, reportedly partnered in two investments with the Russian state-controlled bank VTB Bank PJSC before it was sanctioned (source: Bloomberg.)
In the UK, meanwhile, media was abuzz around claims that that those acting for Queen Elizabeth II made investments in a Cayman Islands fund through the monarchy's private estate, the Duchy of Lancaster (source: Guardian newspaper).
The ICIJ said its trove of data "reveals offshore interests and activities of more than 120 politicians and world leaders" and exposes the "tax engineering" of "more than 100 multinational corporations, including Apple, Nike and Botox-maker Allergan".
The ICIJ has in the past stated that it is not accusing any of the persons or institutions with offshore accounts of criminal behavior.
The leaks have aroused criticism from those arguing that they show a cavalier attitude towards legitimate financial privacy and taint anyone with offshore accounts, even though many are held for innocent reasons. There is also debate on whether public registers of beneficial ownership of trusts and companies are the most effective way to balance privacy against the hunt for illicit money.
The Panama Papers saga last year has led to political controversy in countries such as Iceland, the UK and Malta. (See controversy about events in Malta, here.) Until now, the ICIJ's actions have not been a great embarrassment to the US political and business establishment, but the latest revelations may represent a change.