Alt Investments
EXCLUSIVE INTERVIEW: Capturing Real Yields With Monetary Metals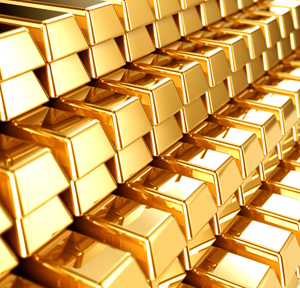 A US firm that says it is developing a marketplace for earning yield through gold - potentially meeting an urgent need in a world starved of returns - talks to this publication. FWR will now not be updated through the holiday season, resuming from Jan 2, 2017.
This news service has written occasionally about the gold market and the attitudes towards this and other precious metals among the denizens of the wealth management industry. While interest rates appear to be rising – albeit slowly – in the US, it can be said that much of the developed world operates in an unusual period, with ultra-low rates in many countries and in the case of places such as Japan and Switzerland, negative rates. Successive rounds of quantitative easing have eroded faith in government "fiat" currencies and encouraged developments such as in digital, virtual currencies such as Bitcoin.
A variety of organizations work in the market for holding and investing in physical gold. One such entity is Monetary Metals, a business headquartered out of Arizona and led by Keith Weiner; it was founded in 2012 and has 11 staff. Weiner, who has a background in computer technology, has a particular take on the state of monetary affairs in the US and the rest of the world. A recent conference in New York City that was organized by Family Wealth Report probed the issue of how to find the "Holy Grail" of uncorrelated returns, and it was mentioned by panelists that gold remains a classic element in trying to cut correlations.
A few days' ago, FWR interviewed Weiner about his business and his views on the state of the markets.
You had a recent capital-raising. What was the main reason you had to raise this capital? What will the capital be used for? Is there a time-frame over which you intend to deploy it?
We are building our intellectual property, launching a new web site with live graphs to appeal to each constituency in the gold market, growing our private equity and fixed-income businesses, and general corporate purposes. We will publish on our website daily gold forward and gold lease rates, which the London Bullion Market Association stopped publishing in 2015. We plan to raise more capital when we hit our milestones.
What would you say is unique or specific about MM as a business?
There are currently two basic gold investment products. One is the metal itself. Gold has no yield, so people bet on its price (including ETFs and futures, which just add leverage and counterparty risk). The other is gold mining shares. They offer high risk and the promise of high return, and have delivered on the former in recent years. Monetary Metals offers the asset in between: a yield on gold, paid in gold®. Our unique approach is not about selling the gold at a higher price, but using the gold to earn more gold. We are developing the gold yield marketplace™, not for buying and selling gold but to connect gold investors seeking a yield with corporations and institutions who need gold capital and can pay in gold for it.
Why did you set up the firm?
I sold my previous company - DiamondWare was a software company that developed 3D spatial voice audio technology - to Nortel Networks in August 2008. I watched the markets crashing from the sidelines, but with great alarm. I studied economics at first to learn how to protect myself. But I came to realize how serious the crisis is. If I wanted only to make money, I would have been easier to just start another software company. I had built a team of stars and superstars, I had access to capital, a great group of advisors, and it is my background and first passion.
But I want to help the world rediscover how to use gold as money. The key to this is not payments, but interest. People may be happy to be paid in gold, but they don't want to pay out their gold. Interest is the key to circulation. Monetary Metals mission is to make it possible for anyone who wants to deposit gold to earn interest on it, in gold.
What, in essence, are you selling?
Earning interest is a universal human need. Everyone who is working for a paycheck needs to compound interest on their savings, or else they can never accumulate enough to retire. Retirees need interest, or else they consume their principal and live in fear of outliving their money. Pension funds, annuities, insurance companies and others depend on interest or else they are all bankrupt. Unfortunately, we are in a zero- or negative-interest world (notwithstanding the current correction). Forget inflation, this is the real failure of the dollar and other paper currencies.
In addition, the paper currencies tend to fall in value. The Federal Reserve has a policy goal of 2 percent debasement per annum. So even if one could earn 2 per cent, one is still just treading water. If they can't get a yield, then they're forced to consume their capital. That is most obvious in the case of the senior citizen who is spending down his bank account. Less obvious is that speculation in asset bubbles is a process of conversion of one person's wealth into another's income. The former would never spend it, but the latter does.
Obviously, we are selling a return in money which cannot be debased. This fills a need that is not being filled any more. More abstractly, we are selling a paradigm shift. When people earn interest on gold, it is easier to think of the amount of gold they have rather than its dollar exchange rate.
What do you see as the potential for what you are providing? Are there capacity limits and if so, why do they exist? Is your business very scalable?
Today, we run a hedge fund called the Gold Exponential Fund. This could grow to a billion dollars under management, but that is not the limit of our vision. We have exciting ideas for other funds.
We also offer gold fixed income investments based on the true gold lease. We provide gold to businesses who need it in exchange for interest on the gold. Based on data from the COMEX gold futures market, we can estimate the market size for this at about 40 million ounces ($46 billion).
The largest market, by far, is the bond market. I am on the Arizona House of Representatives Ad Hoc Committee on Gold Bonds. The purpose of this committee is to explore the issuance of a sovereign gold bond, backed by Arizona's tax revenue on gold and other mining. The bond market is huge. Monetary Metals is in discussions with other states, and sovereign governments around the world.
You have very specific views about banking, money and credit that doesn't necessarily fall into an easy-to-define category, perhaps. Does this cause any sort of issue in marketing, or do people like what you are offering when they understand it?
It is a challenge in writing about my economics and in policy advocacy (which I do under a 501(c)3 tax-exempt organization, the Gold Standard Institute). However, a for-profit business that depended on that kind of educational effort would not succeed. Education is too slow and too expensive. So we are not trying to do that.
Monetary Metals is offering its clients a simple value proposition. For investors, it is a yield on gold, paid in gold. For business users of gold, it is gold financing, simplified™. Our conversations are all about how our offer benefits the client. They don't have to know or care about economics.
What has been the reaction from the financial industry? Have you come up any skepticism or even hostility? Have you been pleasantly surprised and found some converts? Any examples?
Our approach, unlike most in the gold space, is not at all antagonistic to finance or banking. We think we can offer something unique and important to the industry, and we seek to develop relationships to mutual advantage. This is nothing special, just "business 101" thinking. So far, we have partnered with a broker-dealer and investment bank.
We learned something very interesting. While most pension funds cannot own gold metal as an asset, they could own a gold bond. This makes sense, as holding a commodity comes with many problems—and it does not generate a yield. A pension fund is not supposed to be betting on asset price bubbles. However, a bond with a yield is a different story. And of course historically, pension funds and insurance companies were buyers of gold bonds.
Most people are not yet open to the idea of a yield on gold. Many of our friends in the gold community are skeptical about "fractional reserve gold". They believe gold should be locked down in the vault, always 100 per cent available for withdrawal. Of course, there is no yield without moving the gold out of the vault. This segment is willing to ignore yield, and anyways they are more interested in betting on the price action. Many in mainstream finance don't see why gold matters (though major wealth management advisors often recommend a 3-5 per cent portfolio allocation to the metal). All of that said, we have a ton of investor demand already.
In the wealth management industry, there is real hunger for real yield and concern about being pushed up the risk curve. Have you made a point of talking to organizations such as family offices, discretionary wealth managers, etc?
We are starting to approach them now. A lot of work had to happen to get us to the point of being ready.