Offshore
Bahamas Data Leak: Political, Private Client Industry Reactions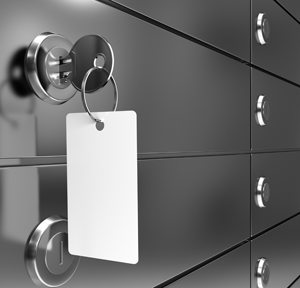 The "leak" of a large cache of files from Bahamas adds to similar data hauls from other IFCs in recent months and years and as in those cases, has caused political controversy.
The leak of a vast number of files from Bahamas, following in the footsteps from a haul of data grabbed earlier this year from Panama that caused controversy for a number of politicians, continued to create waves.
The Washington DC-headquartered International Consortium of Investigative Journalists, which has already struck Guernsey, the British Islands and Panama, has now put the Bahamas in its cross-hairs. It said a cache of leaked documents provides names of politicians and others linked to more than 175,000 Bahamian companies registered between 1990 and 2016.
One of the persons whose name appeared in the data haul is Amber Rudd, the UK Home Secretary; media reports said she was under pressure to explain her position. Another prominent name was that of Neelie Kroes, European Union Commissioner for competition from 2004 to 2010; ironically, her role involved her warning corporations about tax conduct.
The report does not accuse Kroes, or indeed other individuals in the Bahamas story, of criminality, and in its other "leaks" (the method of obtaining the data is not made clear), has not accused persons holding offshore accounts of breaking the law. The behavior of ICIJ has caused controversy in the past, raising concerns about whether legitimate financial privacy is being put at risk because of a politically-driven agenda. (To see some debate around this matter, click here.)
The cache of 1.3 million files from the island nation's corporate registry provides names of directors and some owners of more than 175,000 Bahamian companies, trusts and foundations registered between 1990 and early 2016. The ICIJ, Süddeutsche Zeitung and other "media partners" made this information available to the public.
"Suggestions that Amber Rudd should resign, or even answer serious questions, because she was a director of a company established in a tax haven are completely illogical," Miles Dean, managing director of Milestone International Tax, said as controversy erupted this week.
He referred to calls by Richard Murphy, a campaigner against offshore tax jurisdictions, for Rudd to resign.
"These claims are highly hypocritical and show that Murphy simply doesn't understand the concept of the rule of law. After all, one of Murphy's few commercial exploits was to `advise' how the board game Trivial Pursuit should be structured into the European market. Low and behold, that very structure used a Bahamas and an Irish Company (the former being Sans Serif Ltd). You couldn't make it up. This was several years prior to Amber Rudd becoming an MP and has no impact on her ability to act as Home Secretary, her career prior to politics was in finance (JP Morgan) and venture capital. Offshore entities are used very frequently in finance, as tax neutral pooling vehicles for onshore and offshore investors, collective investment schemes and so on. There is nothing untoward about such arrangements and to suggest there is, is dirty, lazy jealous politicking," Dean added.
Isobel Clift, manager at Blick Rothenberg specializing in tax investigations, said: "With around £172 billion (£222.9 billion) held in Bahamian banks (26 times the nation's GDP) it is expected that HMRC [UK tax authority] will apply resources to examine this information as soon as possible to continue with its ongoing efforts to tackle tax evasion."
According to the ICIJ the new data does not make clear whether directors named in connection with a particular Bahamian firm are in fact in control of the company or simply acting as nominees who front the company but are not involved with the day-to-day operations, the Blick Rothenberg comment said.
To see an item looking at the data security implications of such "leaks" from Panama and other locations, see this article here.