Legal
FEATURE: Financial Planning Implications Of Greater Access To Marriage For Same-Sex Couples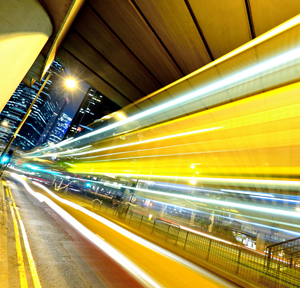 This article looks at the financial planning implications following a recent historic US ruling that overturned a state-wide ban on same-sex marriages.
Last month, the Supreme Court ruled that same-sex marriage bans at the state-level are unconstitutional in a landmark ruling after what have already been huge changes in recent years to laws around same-sex marriage in the US.
Besides being a major victory for the LGBT community, the news is particularly relevant given the wealth management industry's widened focus on client segmentation and, for example, catering to the "modern American family" in recent time.
The first development came in 1996 in the shape of the Defense of Marriage Act (DOMA), which had two main strands. Section three prohibited federal benefits from same-sex married couples while section two meant that individual states didn't have to legally recognize same-sex marriages that took place in other states or jurisdictions.
In June 2013's US vs Windsor case, section three was was ruled unconstitutional after Edith Windsor was to pay estate taxes on assets inherited from her deceased spouse (the couple had married in Canada and lived in New York, where same-sex marriage was recognized.) But with section two of DOMA still in tact, individual states could still refuse to perform same-sex marriages or recognize them legally, meaning same-sex couples have hitherto had to continue navigating a geographic patchwork of laws (source: Northern Trust's Obergefell V. Hodges Impact On Same-Sex Relationship Recognition paper). So, if a same-sex couple exploited federal marriage benefits in a state that allowed same-sex marriage, but then moved to one that doesn't, their financial arrangements might have been in jeopardy.
But in an even bigger triumph last month, the Supreme Court ruled in Obergefell vs Hodges that every state must recognize same-sex marriages, further dissolving the financial and legal disparities that existed previously.
The Obergefell decision, combined with the 2013 Windsor ruling, has leveled the playing field for same-sex married couples regarding the licensing and legal recognition of marriage - a development with significant financial planning ramifications, Prudential Financial recently noted.
While the 2013 Windsor decision extended federal benefits to same-sex married couples, state-based benefits and access to state courts were still unavailable to same-sex married couples who lived in states that banned same-sex marriage. Additional financial planning opportunities for same-sex married couples therefore now exist in the areas of workplace benefits; retirement preparation; estate and gift planning; and tax filing.
"From a planning and wealth strategy perspective, things have become a lot easier – more predictable and uniform on a nationwide basis," Ed Mooney, a wealth strategist at BNY Mellon Wealth Management, told Family Wealth Report. Much of the wealth management advice given to heterosexual married couples traditionally will now be applied to same-sex couples – but without having to "backflip" into alternative solutions, he said.
That the legislation has made the financial lives of married same-sex couples easier is also an opportunity for the banking sector to help them realize some of the benefits previously unavailable, as well as to highlight some of the issues relevant among heterosexual married couples, such as divorce and pre-nups.
"Some of the collateral issues financial planners might want to think about are if there were benefits denied in states previously that are now available, also whether private companies will rethink their domestic partnership policies for unmarried couples." Mooney explained.