Family Office
What Wealthy Families Say They Want And Need: Part Two - FOX Forum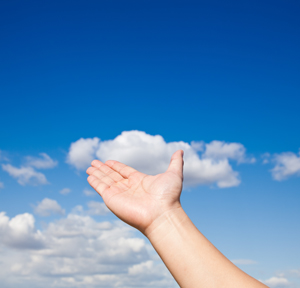 Here is a roundup of some of the points covered during a panel at Family Office Exchange's most recent Wealth Advisor Forum entitled "What families say they want and need."
At Family Office Exchange's 2015 Wealth Advisor Forum, Amy Hart Clyne, executive director of the Knowledge Center, talked about what wealthy families say they want and need, and how advisors should respond.
Clyne ran through eight key family office "elements," including: vision (designing the client experience); leadership (developing family leaders); transition (addressing family risk); governance (formalizing structures and processes); financial security (supporting direct investing); risk management (guarding privacy and data security); integration (leveraging the cloud); and sustainability (delivering education programs). Here is an overview of the second four - see the first four here.
Financial security: supporting direct investing
On a more technical note, Clyne talked about how private investors have returned to the private equity table.
FOX research shows that 34 per cent of 69 respondents plan to increase their allocation to alternative investments in 2015, while 43 per cent plan to boost their allocation to direct investments, and 50 per cent prefer direct investments in private equity than investing in funds, she said.
Families are more aware of their competitive advantage as a source of private capital; they are characterizing themselves as "opportunistic" in this respect, and are happy to take a non-controlling but significant interest behind a lead family, institutional investor or other private investors. Ultimately, they are rethinking whether they can rely solely on the institutional fund market to provide returns going forward, Clyne said.
"For many generations, families have been using direct investments as a training ground for teaching future generations the importance of business, the complexity of managing business, and helping them create engagement and sustainability," she continued. The opportunity, and indeed challenge, for advisors is around investment creativity.
Risk management: safeguarding family privacy and ensuring data security
It is no secret that family offices and their advisors need to work together to make the ecosystem of data exchange as secure as possible, both in terms of how it is stored and how it is communicated.
According to the organization's research on family office data delivery practices, 71 per cent of advisors don't send financial information to clients' mobile devices for security reasons. Meanwhile, it emerged that 67 per cent of clients access their quarterly financial reports via hard copy compared to 33 per cent who access them online.
"One of our billion-dollar families has over 60 people in his IT department, but no two functions or departments in the enterprise are served from the same server in case there is a security breach," Clyne said.
Risk associated with information sharing and using technology to do this is only growing, and it is clearly an advisor's job to safeguard client data during the process. The opportunity therefore lies in ensuring there is a process for disaster recovery and/or business continuity, as well as having in place a "security access" document to outline who has access to which documents, vaults, applications and/or computers. Performing a vulnerability threat assessment and/or a risk and controls assessment is also highly recommended, as is monitoring the family's online footprint. Interestingly, the biggest vulnerability facing families is passwords, Clyne said.