High Net Worth
GUEST ARTICLE: Compensation Trends In Wealth Management: Lessons From The Wirehouses - Part 2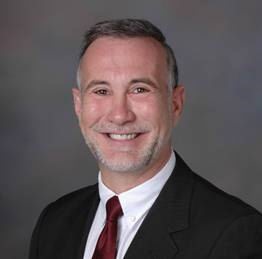 Here is part two of a guest article by Allan Starkie, a partner at Knightsbridge Advisors, about compensation trends within the wealth management industry. It reflects the presentation he made earlier this month at the annual American Bankers Association, Wealth Management and Trust Conference.
See the first part here.
Starkie specializes in executive recruiting in wealth management, and also provides management consulting and merger and acquisition support for clients. Prior to joining Knightsbridge Advisors, he served as a partner at the executive search firm Riotto-Jones, where he led CEO and high net worth sales searches. Starkie is a graduate of West Point and Harvard Business School.
The views expressed below belong to the author, but Family Wealth Report is grateful for the right to publish them, and welcomes reader responses.
If we study how these aging high-performers are paid, we find that, if we average the production grids of the top five wirehouses, we see that a producer of $3 million or more will earn 45 per cent of regular business and 48 per cent on wrap products – on a recurring basis, with additional kickers for new revenues (called net new money).
From the perspective of trying to recruit these people to non-broker platforms, they are used to significant sign-on bonuses to move. The bonuses paid as Employee Forgivable Loans (EFLs) are based on the last 12 months of total revenues – often referred to as "Trailing Twelve (T-12)". A large portion of the bonuses is paid upfront with success-triggered "back-end" components that yield a total of up to 325 per cent of T-12; or $3,250,000 for each million dollars of production. These EFLs amortize typically over a nine-year period, and the FA or hiring company would be obligated to repay the unamortized portion.
Yet, there is a further wrinkle that makes matters even more restrictive, if one wishes to hire a top FA. After decades of costly litigation back and forth, the large wirehouses created "The Protocol," which allows portability of clients among the participants of this Wall Street Geneva Convention. FAs are still obligated to sign non-solicitation agreements, in the event they are recruited by a non-protocol firm; in which case they will be strongly prohibited from soliciting clients for a period of one year. Although the participants of The Protocol now include non-wirehouses, and even some RIAs, I am always amazed at how few firms seem to even be aware of its existence or ramifications.
So, in answer to The American Bankers Association's request that I construct a compensation model capable of recruiting from the wirehouses, here would be the list of reasons why I feel such a move might be unwise:
They are highly paid professionals; so highly paid that their firms do not break even until after year nine (45 per cent of revenue paid annually);
Probably less than ten years left to work;
Probably has not attracted significant new assets in a very long time;
Comes from a legacy of transactional business;
Probably not comfortable with holistic wealth management;
Used to receiving enormous sign-on bonus to leave (over 300 per cent of T12); and
Restricted in portability of assets if moving to non-protocol firm.