INTERVIEW: Charles Lowenhaupt On His "Freedom From Wealth" Concept
Joe Reilly, February 18, 2015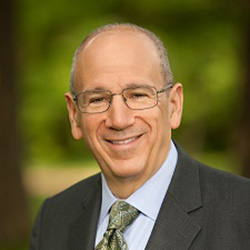 This month, family office consultant Joe Reilly interviews Charles Lowenhaupt of Lowenhaupt Global Advisors on his concept of freedom from wealth, the Institute for Wealth Management Standards and why inheritors are being prevented from achieving the American dream.
Family Wealth Report does not necessarily endorse the views stated in this article but is delighted to share them and welcomes reader responses.
Joe Reilly: You have always taken a bit of a different perspective on wealth management, starting with your concept of "freedom from wealth," which you discuss in your excellent book of the same name. Why would someone desire to be free from wealth?
Charles Lowenhaupt: The starting question for any wealth holder is "What is your wealth for." An answer I often hear is "preservation and enhancement", but that is not what wealth is for. That is what you do with wealth to make sure it is there to serve its intended purposes. Multi-generational wealth should always be managed to ensure that wealth holders or wealth inheritors become all they can be. In other words, wealth is for self-actualization. Yet, the burden of managing significant wealth – stewardship, responsibility, the details of investment management – usually impede self-actualization. Freedom From Wealth is what everyone needs to put wealth in its place and live life to the fullest.
Joe Reilly: You recently wrote a white paper that posited that many inheritors are prevented from achieving the American Dream. This is counter-intuitive, to say the least.
Charles Lowenhaupt: I wrote that perspective with Mark Rank, whose book Chasing the American Dream, is one of the great studies of the subject. Mark is renowned for his understanding of poverty in America. He was surprised that I thought wealth inheritors had as much trouble chasing the dream as those without money. As Mark defines the dream, it is the freedom to pursue self-actualization with passion. It is a journey and not a destination, and it requires optimism and a sense of financial security. More often than not, the wealth creator redefines the dream as having wealth and then hands the dream to his child on a silver platter. The American Dream is the dream of everyone – everywhere on the planet – to self-actualize. Freedom From Wealth is completely consistent with achieving the American Dream.