Family Office
Single Versus Multi-Family Offices: A Look At The Advantages, Drawbacks Of Each Model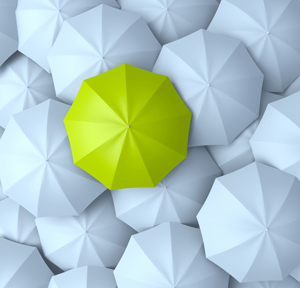 This article considers the benefits and drawbacks of the single and multi-family office model, drawing on insights from a new white paper by Agreus.
Designed for individuals with $100-$400 million in assets, single family offices can cost well north of $1 million a year to maintain – they are expensive by even the wealthiest of standards, but the bundle of wealth management services the model offers is as bespoke as it gets.
However, even some families who can justify setting up an SFO will consider a multi-family office platform to consolidate and cut costs, Agreus, the global family office advisory and recruitment firm, said in its latest paper on the sector.
The paper – entitled Do You Really Need A Family Office? - lays out the advantages and drawbacks of both models, which may be of interest to industry professionals advising wealthy families in this respect. As highlighted by Jon Carroll of Family Office Metrics, the two structures have distinct business scopes and purposes.
Carroll described the SFO scope as "total" because it oversees all aspects of individual family members' lives, whereas an MFO scope is more "targeted," with its typical primary focus on investment management and then other services added as needed.
Meanwhile, from a business perspective, SFOs don't have a "profit motive" per se and can therefore take a "long view." By contrast, MFOs must make profits to survive and are more vulnerable to short-term market forces, investor preferences, cash flows and performance, he said.
Before going into the advantages and disadvantages of SFOs and MFOs, it is also worth noting that the concept of the "virtual family office" is gaining ground. VFOs allow various experts to collaborate and provide "holistic" wealth management through a single platform, but not under the same roof. It is essentially a "scaled down," more heavily outsourced-focused single family office, Richard Wilson, chief executive and founder of Family Offices Group, previously told Family Wealth Report.
Single family office
Agreus' paper highlights that one of the most apparent benefits of an SFO is that its close-knit environment can help foster better communication among family members by acting as a hub for everyone to raise any issues they may have.
Meanwhile, SFOs also offer the "highest level of privacy and confidentiality," the firm said, as families have greater control over choosing who they want to manage their wealth.
This in turn also enables better oversight and creates a tighter team bond, which is crucial as a "high level of trust is necessary from both parties," it added. "They [SFOs] also prove their worth if it is essential for internal affairs or disputes to be kept within the family and away from the public eye."
However, one of the reasons why SFOs are so expensive is because the family has to acquire all of the components themselves – including staff, premises, technology and software – and then adapt each of them to reflect changing circumstances.
Similarly, SFOs can be "disbanded" - as Agreus puts it – and altered at any time, which could result in recruitment difficulties. Click here to download the paper.