Strategy
Navigating Health, Wealth In Today's World – Part 1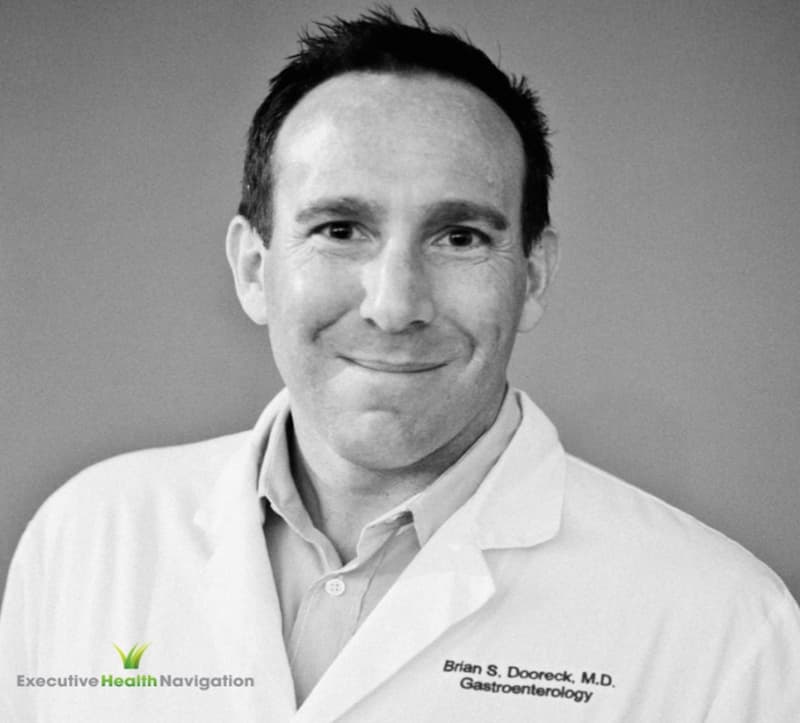 Navigating the healthcare system for HNW individuals and families can sometimes be complex and overwhelming. Wealth advisors must understand how the worlds of health and wealth overlap and integrate. 
In this article – the first in a series on the intersections of wealth and health – Brian Dooreck, MD, president and founder of Executive Health Navigation, delves into the details. We will share a range of topics in coming days and weeks. With all articles from outside contributors, the editorial team stress that it doesn't necessarily endorse all such views, but is delighted to share this insightful and important content. Please email tom.burroughes@wealthbriefing.com if you want to comment or have questions.
Introduction
For family offices and high net worth advisors, understanding healthcare coverage is crucial, as it impacts not only their financial planning but also the wellbeing of their clients. As healthcare costs continue to rise, navigating the complexities of healthcare plans can be challenging. This article aims to provide valuable insights into understanding healthcare coverage, enabling family offices and high net worth advisors to make informed decisions regarding their clients' healthcare needs.
1. Tailored healthcare solutions
Family offices and high net worth advisors deal with clients who have unique healthcare needs and financial goals. Regarding healthcare coverage, a one-size-fits-all approach may not be suitable. Instead, crafting customized healthcare solutions for clients can help ensure that their coverage aligns with their specific requirements and financial capabilities.
2. Employer-sponsored plans vs private health insurance
Many high net worth individuals and their families may have access to employer-sponsored health plans, while others might rely on private health insurance and government programs such as Medicare. Understanding the critical differences between these options, such as cost, coverage, and network providers, can assist in selecting the most appropriate plan for each client.
3. Key terminologies
Navigating healthcare coverage involves familiarizing oneself with essential terms such as premiums, deductibles, co-payments, and out-of-pocket maximums. High net worth advisors can help their clients comprehend these concepts, enabling them to estimate their healthcare expenses accurately and make informed financial decisions.
4. Network provider considerations
Awareness of network providers is a factor for some, as some high net worth clients may prefer specific medical facilities or specialists for their healthcare needs. Understanding which providers are within the network can help clients access their desired healthcare services, potentially leading to lower costs, not necessarily higher client satisfaction. This can be very individualized in certain situations, depending on the circumstances.
"Hospitals do many things, but they're not great at everything – and a good hospital does that mean you get a great doctor." – Dr Dooreck
5. Coverage for specialized care and high-end services
High net worth clients may have unique healthcare requirements, including access to specialized care, cutting-edge treatments, and exclusive medical services. Family offices and advisors should ensure that their clients' healthcare plans cover these needs. Access and navigation from experts is how it is most effectively and best achieved.
6. Concierge medicine and private health services
For some high net worth individuals, concierge medicine and private health services offer personalized and exclusive healthcare experiences. Familiarizing clients with these options and their implications on healthcare coverage can aid in making well-informed choices. These terms are more commonly used today, especially in the US healthcare system.
7. International coverage
High net worth clients often have global lifestyles, traveling or residing in multiple countries. Understanding the extent of international healthcare coverage is crucial for ensuring that their health needs are met, regardless of location.
8. Long-term care and retirement planning
As clients age, long-term care and retirement planning become essential components of their healthcare coverage. High net worth advisors can guide long-term care insurance and the financial aspects of healthcare during retirement.
Conclusion:
For family offices and high net worth advisors, understanding healthcare coverage goes beyond financial planning; it directly impacts the wellbeing of their clients. By tailoring healthcare solutions, familiarizing themselves and their clients with key terminologies, considering specialized care and international coverage, and planning for long-term care needs, advisors can help their clients navigate the complexities of healthcare coverage more effectively. Armed with this knowledge, family offices, and high net worth advisors can offer comprehensive and well-informed advice to their clients, ensuring that they receive the best possible healthcare coverage tailored to their unique needs and preferences.
About the author
Brian Dooreck, MD, is president and founder of Executive Health Navigation, serving select family offices, private individuals, Registered Investment Advisors, HNW advisors, and C-suites for more than a decade. Dr Dooreck maintains a clinical practice in gastroenterology and hepatology in South Florida.