M and A
Tiedemann, Fellow MFO Agree Merger, Plan SPAC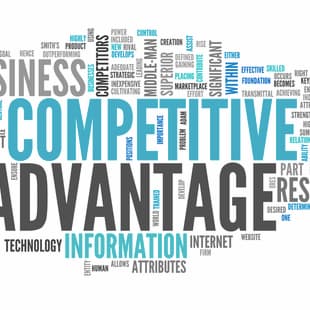 Alvarium Investments, based in London, declined to comment. This news service has contacted Tiedemann and may update in due course. As of the time of writing, it has not commented. Such a deal would, if it came to fruition, build a firm with about $54 billion in AuM.
(Story updated following Tiedemann statement confirming media speculation.)
Tiedemann Group, the US wealth management group and London-based multi-family office Alvarium Investments, have agreed to merge. They intend to float on the stock market via a blank-check company.
The combined investment firm, to be called Alvarium Tiedemann Holdings, would be valued at roughly $1.4 billion in the deal with the SPAC Cartesian Growth Corp.
Alvarium describes itself on its website as "a global multi-family office, co-investment partner and merchant banking boutique providing tailored solutions for families, foundations and institutions." It has offices in London, Auckland (New Zealand), Geneva, Hong Kong, the Isle of Man, Lisbon, Los Angeles, Lugano, Melbourne, Paris, and Singapore. In Tiedemann's case, it has offices in the US, as well as international operations in Switzerland.
Alvarium Tiedemann will have about $54 billion in assets under management and advisement after combining Tiedemann's US focus with Alvarium's global presence.
Such a deal involving two MFOs is one of the largest combinations of such organizations in many years. Unlike registered investment advisors, where M&A has been busy, the market for MFO mergers and acquisitions has been relatively quiet, for reasons explained by FWR editorial advisory board member and industry figure Jamie McLaughlin in this recent interview.
Tiedemann has made a point of advocating for sustainability in investment, and for what is called impact investing – putting money to work to achieve specific non-monetary outcomes (such as cutting criminal re-offending, child poverty and promoting education) while garnering a financial return. (This news service recently interviewed Tiedemann about the work it does on diversity, equity and inclusion in the workforce.)
Tiedemann chief executive Michael Tiedemann will be the CEO of the combined companies . Alvarium chief executive Alexander de Meyer is expected to chair its executive committee.
The firms are slated to raise about $165 million in a private investment in public equity, or PIPE, associated with the deal. PIPE investors are expected to include strategic partners of both companies. The The Cartesian SPAC has $345 million, though SPAC investors could pull their money out before a deal is completed. The SPAC is backed by the private-equity firm Cartesian Capital Group LLC and led by Peter Yu, who was previously CEO of AIG Capital Partners Inc, the private-equity arm of the insurance conglomerate.
FWR has chronicled how wealth managers, family offices and private banks have, along with other entities, been SPAC investors as well as being involved in specific corporate deals where SPACs are involved. "SPAC" stands for special purpose acquisition company; they exist to raise capital to finance acquisitions over a limited period. The number of SPACs in the US exploded in 2020 and early 2021. In the UK, regulators have reviewed listing rules to encourage the market.