People Moves
Cresset Adds Wealth Advisor Trio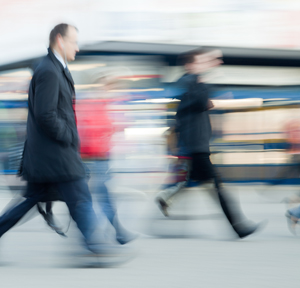 The three advisors come from a range of large financial institutions.
Cresset Asset Management has appointed three wealth advisors from Bank of America Private Bank, Fidelity Investments, and JP Morgan Securities.
The advisors are Chris Georgopoulos, who is joining Cresset's West Palm Beach, Florida, office; Thomas McKeown, CFP, is joining Cresset's headquarters office in Chicago; and Beth Kytle Chandler, is joining Cresset's office in Atlanta.
Georgopoulos specializes in providing concierge service and solutions to CEO founders, entrepreneurs, and ultra-high net worth individuals and families and works with clients throughout the country.
Georgopoulos began his career in 2002 as an equity and options trader with AMR Capital. In 2010 he left the trade desk to head the sales team at Lowry Research Corp. Most recently, in 2017, he joined Bank of America Private Bank as a private client advisor and served as the lead advisor on a large book of ultra-high net worth clients. Georgopoulos is a graduate of the University of Tampa with a bachelor's degree in finance with a concentration in statistics.
McKeown is based in Cresset's Chicago office. Prior to Cresset, McKeown worked in various roles at Fidelity Investments, most recently as a financial consultant developing financial plans and investment strategies for high net worth individuals and families. McKeown earned a bachelor of arts in environmental studies with a focus on economics from Hamilton College and is a Certified Financial Planner (CFP®).
Chandler serves as a managing director and wealth advisor with Cresset's Atlanta office. Previously, Chandler served as VP and wealth advisor with JP Morgan Securities, where she led a wealth management team supporting high net worth clients across the Southeast. Prior to JP Morgan, she was a private banker at Credit Suisse Securities and a private wealth advisor at Goldman Sachs. Before her career in finance, Chandler was a consultant at Booz Allen Hamilton, where she focused on corporate social responsibility and intellectual capital development.
Cresset is a multi-family office with more than $23 billion in assets under management (as of January 31, 2022).