Philanthropy
US Foundations Shrug Off Stock Market's Late 2018 Slide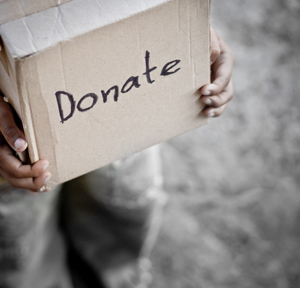 A fall in equities late last year - coinciding with the "giving season" - did not dent disbursements from foundations, figures show.
US-based foundations with assets of less than $50 million shrugged off falling markets in 2018, collectively giving $298.7 million in grants, almost the same as the $299 million disbursements a year earlier, figures show.
The data comes from Foundation Source, a support services organization for private foundations. Its 2019 report tracks how 987 of the firm's clients fared.
The overall asset balances of the organizations fell by 3.5 per cent in 2018, compared with rising by 13.2 per cent growth in 2017. Most of this drop in value occurred in the fourth quarter of 2018 when, after three strong quarters, stock markets fell. (For example, the Standard & Poor's 500 Index fell, ending 2018 down by nearly 7 per cent on the year.)
Foundations also "considerably exceeded the mandatory 5 per cent distribution requirement", the report said. On average, they disbursed 7.3 per cent of their assets for charitable purposes with the smallest foundations in the sample (those with assets of less than $1 million) distributing 14.2 per cent of their total asset balances.
"The generosity demonstrated by these foundations is impressive," Page Snow, Foundation Source chief philanthropic officer, said. "Whether the year was attended by strong economic growth or not, they maintained consistent levels of giving, demonstrating their donors' unshakable commitment to philanthropy," Snow said.
As equity markets lost some momentum, foundations slightly cut allocations to equities and boosted fixed income holdings. Donors did not rely solely on investment returns to fund their philanthropy. Instead, they contributed 73 cents to their foundations for every 76 cents disbursed as grants and charitable expenses.
Foundations of $50 million or less represent 98 per cent of the approximately 83,000 private foundations in the US. Data for this specific study came from investment returns, asset balances, and transactions recorded by Foundation Source as it paid grants and expenses on behalf of its clients, prepared their tax returns, and recorded investment information provided by each foundation's financial institution. (Foundation Source does not custody or manage assets.)