Client Affairs
Aging, Long-Term Care And Retirement - A Wealth Advisor's View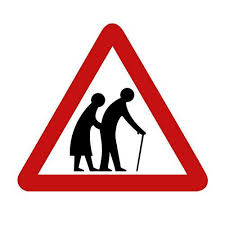 Planning for long-term care requires wealth advisors to explore sometimes tough issues for HNW families. This publication spoke recently to the wealth advisory team at Northern Trust.
As recently as this week, this publication published research from a US private bank on how few high net worth and ultra-HNW individuals have planned for long-term care. At a time when aging of populations in developed countries is a regular talking point, this seems unwise. Of course, long-term care is not a subject people necessarily want to dwell on. At the widest level, the financial sums involved are huge. This publication recently spoke to the wealth advisory team at Northern Trust about some of the figures and facts involved around long-term care and the sort of advice that those working with private clients should consider. We spoke to Garrett Buchanan, CFP®, RICP®, senior vice president and wealth advisor.
Retirement and healthcare are, separately, huge spending issues in much of the developed world. As a starting point from the US point of view, even where HNW individuals are concerned, how serious in your view are these issues and in general, are HNW under-prepared for the costs?
If you assume HNW individuals profile to spend more on discretionary expenses than pegged annual LTC costs (say $100,000-$125,000) and their total spending is projected to never deplete their total balance sheet over time, then this pool of Americans are much more likely to be sufficiently prepared to handle the costs of healthcare in retirement, including LTC costs. However, their ability to cover the expense is not nearly as important as them having a plan in place to ensure quality care/insurance before a health event occurs.
Even if you can afford the best coverage or the most expensive LTC costs, it's ideal to avoid paying for costs that you could have defrayed or eliminated if you had insurance coverage and a plan in place. A good example of this is traveling abroad. Most insurance does not provide adequate coverage, if any, for health events that occur outside the United States. It's a risk that all travelers face but many aren't aware of or prepared for.
If the assumption of discretionary or total spending is false because HNW individuals are spending a higher percentage of their assets or they are gifting aggressively to descendants, adequate LTC insurance needs may be an under-prepared cost.
To some degree retirement/healthcare issues for older people have always been inter-generational (before modern state pension and associated safety nets came along, older folks lived with their families, which is why people had lots of kids). In today's context, however, what aspects of the inter-generational relationship are new, or need to be developed more, in your view?
From a HNW individual perspective, I do not see any aspects of inter-generational relationships that are new. The year-in and year-out planning to pass down wealth is not new and the need to have multiple kids as a safety net is typically not present for HNW individuals.
Can you elaborate on the role of catch-up contributions, tax deferral strategies and other ideas that people can use?
I frequently recommend HNW employees take advantage of high-deductible health plans to gain access and store maximum funds into a health savings account. The accumulated funds can be invested and reserved for retirement years while the individual uses their cash flow to fund current health costs. The triple tax savings on contributions, growth and withdrawals for healthcare is a highly effective tax hedging strategy for a HNW employee or retiree.
A Backdoor Roth IRA is another strategy whereby a HNW individual who cannot contribute funds into a Roth IRA, due to income limits, can contribute after-tax funds into an IRA and then convert the funds shortly thereafter.
These strategies may seem incremental but the sooner you take advantage of them, the more they can build into a sizable savings pot. For example, I have some clients with over $300,000 in a health savings account. I have others slowly but steadily building up Roth IRA funds despite not having access to a Roth 401k and being over the income limits for direct Roth IRA contributions.
Modern technology enables people to engage in "gamification" - to role-play financial and spending scenarios and then work out what sort of financial decisions they have to make. Is this an area that you want to explore? Added to that, do you think the idea of "goals-based investing" has even more of a role to play? Do you think too much investment is still framed around returns and performance, and not about the actual destination of travel?
Goals-based investing is the key. A cursory glance at a HNW individual's income and/or balance sheet may lead one to believe traditional financial concerns like LTC insurance and longevity risks don't affect them. However, if you plot out their goals and future human capital, and overlay this with scenario-based planning, some risks or issues will surface long before they become real problems. The proactive perspective you gain allows us as advisors to provide planning recommendations and insights when the cost of pursuing them is cheaper and when the client is healthier and better able to make any recommended changes. Common opportunities we can spot with goals-based planning include, for example:
-- The suitability and need for life insurance (type; too much or too little);
-- LTC needs in the future based on spending goals; and
-- Career change decisions and the implications on when they can retire without longevity risks
To that end, too much emphasis is often focused on returns and performance. Volatility and returns are important but in the end most clients simply want to know if they can live the life they desire, not whether they outperformed the S&P500.
In helping families, what can already be learned from how retirement funds operated by large entities, or endowments (such as Yale), big family offices, plan for retirement and healthcare costs of members?
The overlay of goals-based investing onto retirement planning, which impacts retirement funds, is one of the key implications on a HNW investor that large institutions have long employed. Matching a specific investment with a specific future spending need or asset-liability matching is one of the key components of how we implement goals-based investing at Northern Trust. A target date fund for retirement in this context applies to one goal: retirement.
Our world dissects retirement even further and aligns investments with your goals – for example, your big trip when you are 56, your charitable giving when you are age 62, or your auto purchase every 10 years. This allows us to de-risk the portfolio when goals are near and invest for growth when goals are in the distant future or are simply aspirational.