Investment Strategies
Rockefeller Capital Management Eyes ESG Investing As Client Winner - Report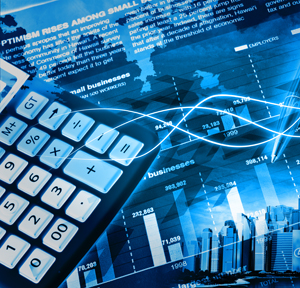 A wealth management firm tracing its origins to the legendary oil business tycoon sees ESG investment ideas as an important growth area, a report says.
Rockefeller Capital Management, the recently-rebranded US wealth management house, sees environmental, social and governance-based offerings as a way to secure business, its chief executive is reported as saying.
Greg Fleming, a former Morgan Stanley wealth management chief, recently led a deal that saw Rockefeller & Co, as it was known, transform into its new incarnation; the business is now owned by its management, Viking Global Investors and a trust representing the Rockefeller family dynasty. The firm has made a number of senior hires, with many joining from Morgan Stanley.
With an eye on the younger generation of high net worth investors often said to be keen on ESG-focused investments, Fleming was quoted as saying by Bloomberg: "The millennials are actually going to treat ESG investing as something that's important to them forever."
Family Wealth Report has contacted RCM for to for any further details on its ESG ideas.
"In 2017, we voted on 2,696 ballot items at 702 annual and special meetings for our Global Sustainability and Impact strategies," Rockefeller & Co said in its report for such areas.
"Major proxy voting issues included: the election of directors; management proposals, including executive compensation, changes in corporate governance, and ratification of auditors, as well as shareholder proposals on a wide range of environmental, social and governance topics. We voted with management on 84 per cent of ballot items and 87 per cent of management proposals," the report said.
ESG-focused investing remains a debated field, but there appears to be growing evidence that avoiding business areas that hurt the environment and fall prey to poor management conduct typically is smart investment anyway. ESG approaches come in different forms, such as simply avoiding "bad" firms to using market leverage to improve behavior. UBS, the world's largest wealth manager, has made a point of championing ideas around sustainable, ESG-themed investment. A recent report by Boston Consulting Group and MITSloan Management Review found that investments that deliver financial results are closely correlated with those that are deemed sustainable (Investing For A Sustainable Future, 11 May 2016). Separately, a study by Barclays found that investment-grade bonds with higher ESG scores outperformed those with low ESG scores between 2007 and 2015 (source: MSCI).
As the newswire notes, the situation today is ironic because of how John D Rockefeller became the richest man of his era, founding Standard Oil in the late 19th Century. A controversial figure, this symbol of buccaneering American free enterprise was also attacked for allegedly building a monopoly. His business was eventually broken up by newly-formed anti-trust legislation. Debate continues on whether this action was deserved or not, in the same way that some question whether the Department of Justice was correct to go against Bill Gates' Microsoft in the late '90s.